Delegated Director, Substance Abuse and Mental Health Services Administration: Who Is Kana Enomoto?
Saturday, January 21, 2017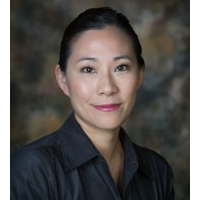 Kana Enomoto
Kana Enomoto, who has spent almost all her career in the Substance Abuse and Mental Health Services Administration (SAMHSA), was delegated the duties of the director of the agency in August 2015.
Enomoto has a B.A. in psychology as well as a master's in clinical psychology from UCLA. She went to work at SAMHSA in 1998 as a Presidential Management Fellow and has remained at the agency since.
Over the years, Enomoto moved up the ladder into the role of public health adviser. In 2005, she worked on mental health issues related to Hurricane Katrina. That year she was made the principal senior adviser to the SAMHSA administrator, a job she held through 2009. In 2008, Enomoto was named acting deputy administrator and director of the Office of Policy, Planning and Innovation. She was named deputy assistant secretary and principal adviser to the assistant secretary in August 2011, duties she performed until taking over SAMHSA.
The previous administrator, Pamela Hyde, left SAMHSA after criticism over the agency's spending. When Enomoto assumed control, it was missing many senior staff and had a 25% staff vacancy rate.
Since taking over, Enomoto has prioritized spreading information to help slow overdoses of opioid drugs and worked to cut the suicide rate.
-Steve Straehley
To Learn More: