Chief of the National Resources Conservation Service: Who Is Jason Weller?
Sunday, November 09, 2014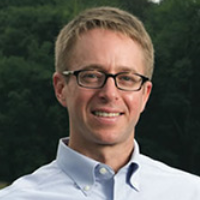 In July 2013, Agriculture Secretary Tom Vilsack named Jason Weller to head the National Resources Conservation Service (NRCS), which he had been leading on an acting basis for several months. The NRCS administers the government's conservation policy through a combination of education and technical assistance, economic incentive payments and regulatory requirements.
Weller is from San Mateo, California, and graduated from Aragon High School there in 1991. He attended Carleton College in Minnesota, earning a bachelor's degree in international relations in 1995. After graduation, he worked on a Montana ranch for a summer, an experience he has said spurred the interest in conservation that led to his current job. Weller continued his education at the University of Michigan, earning a Master's in Public Policy in 1999.
Weller returned to California to work at the state capitol in the office of Legislative Analyst Elizabeth Hill. He focused on transportation and conservation issues.
In 2002, Weller went to Washington, first to work in the White House Office of Management and Budget as an analyst. He switched to the legislative branch in 2007, first on the House Budget Committee, where he worked on agricultural programs, and in 2008 on the House Appropriations Committee, where he was on the staff of the Agriculture Subcommittee.
Weller moved over to the NRCS in August 2009 as chief of staff to Dave White, who then led the agency, and as acting associate chief for conservation. Weller was named acting chief in November 2012 after White stepped down.
At NRCS, Weller has had a hand in overseeing the BP Oil Spill cleanup in the Gulf of Mexico, helping Western farmers and ranchers prepare for drought and even in organizing a tractor trade-in in California's San Joaquin Valley, in which farmers could swap an old heavily polluting model for a somewhat newer, cleaner one.
Weller and his wife, Sarah, have two daughters, Ana and Elisabeth.
-Steve Straehley
To Learn More:
Matching and Mobilizing Private Investments in Conservation (by Erin, Spanier, University of Michigan)
Summer Ranch Job Shaped Career Path For USDA's New Conservation Chief (by Amanda Peterka, E&E)