Chair of the Federal Election Commission: Who Is Ann Ravel?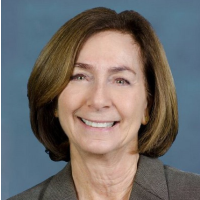 President Barack Obama nominated Ann Miller Ravel to the Federal Election Commission (FEC) in June 2013. Ravel, who had been chair of California's Fair Political Practices Commission (FPPC), was confirmed the following October.
After receiving a bachelor's degree from the University of California, Berkeley, Ravel graduated from Berkeley's Hastings Law School in 1974. Her family home is in Los Gatos, California, and she has spent most of her professional career practicing public law, including 32 years with the Santa Clara County Counsel's office.
Ravel first served in the Santa Clara County Counsel's office from 1976 to 1998, moving up to chief deputy and then chief assistant before heading the office from 1998 to 2009. Ravel represented the county on the statewide steering committee for tobacco litigation, which won a large settlement that benefits health needs. Under her direction, Santa Clara County also developed the Elder Abuse litigation team for the protection of older adults.
Ravel left the Santa Clara office to become deputy assistant attorney general for Torts and Consumer Litigation in the Civil Division of the U.S. Department of Justice. The office handles drug, consumer product, trade and highway traffic safety litigation.
Ravel joined the California FPPC in 2011. There, she was responsible for overseeing regulation of campaign finance, lobbyist registration and reporting, and ethics and conflicts of interest related to officeholders and public employees. Ravel also helped create States' Unified Network (SUN) Center, a site for sharing information on campaign finance among the states.
Since joining the FEC, Ravel has been caught up in two controversies. The first came in 2014 when she released a letter (pdf) urging that the commission examine political advertising on the Internet with an eye toward whether it should be regulated as other political ads are. The suggestion on its face should have been non-controversial: "As a Commission, we need to consider the changing role of technology in our elections and recognize how technology is changing our politics. For that reason, next year, I will bring together technologists, social entrepreneurs, policy wonks, politicos, and activists—from across the spectrum—to discuss new and emerging technologies and how the Commission's current approach may or may not fit with future innovations." The right, urged on by Ravel's fellow FEC board member Lee Goodman, characterized the suggestion as an attempt to regulate speech.
In May 2015, Ravel said it is unlikely that the FEC, which has three Democrats and three Republicans on its board, will be able to do much to regulate the coming presidential election. "The likelihood of the laws being enforced is slim," she told The New York Times. "I never want to give up, but I'm not under any illusions. People think the FEC is dysfunctional. It's worse than dysfunctional."
She has served on the Commission on Judicial Nominees Evaluation, the Judicial Council of California from 2002 to 2005, the Board of Governors of the State Bar of California and the Hispanic National Bar Association. Ravel is a Democrat. She and her husband, Stephen Ravel, an attorney specializing in adoption, have three adult children.
-Steve Straehley, Ken Broder
To Learn More:
Federal Election Commission Used to be Dysfunctional; Now it's Gotten Worse (by Noel Brinkerhoff and Steve Straehley, AllGov)