Chad's Ambassador to the United States: Who Is Mahamat Nasser Hassane?
Saturday, September 06, 2014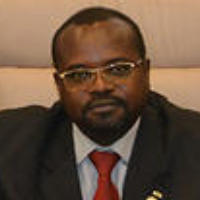 Mahamat Nasser Hassane was appointed to be Chad's ambassador to the United States in December, 2013. It's the first diplomatic posting for Hassane, who has long experience in his country's oil ministry.
Hassane was born in 1964 in N'djamena, Chad's capital and largest city. He has a B.S. in geology from a university in the United Arab Emirates and a Ph.D with a specialization in public rights and African oil law from the University of Nantes in France.
Hassane's government service began as a petroleum engineer in Chad's Ministry of Energy. In 2003, he was appointed minister of oil and energy for the first time. Three years later, Hassane was fired by President Idriss Deby because some members of the consortium drilling for oil in Chad, ChevronTexaco and Petronas, didn't pay the taxes that were levied. According to the newsletter Africa Energy Intelligence, Hassane was in the mid-2000s jailed by Deby, who runs a country some consider the most corrupt in the world.
After his departure from the Energy Ministry, Hassane was a consultant for a year, and then in 2007 was named a senior advisor to Deby. The following year, Hassane was once again named minister of oil and energy. Deby fired him from that post again in 2010, reportedly because Hassane pestered the oil consortium, led by ExxonMobil, about falling production.
In 2011, Hassane was named governor of the Bahar El Gazel region of central Chad. He held that job until being named to the Washington post.
Hassane is married.
-Steve Straehley
To Learn More: