Centers for Medicare and Medicaid Services: Who is Donald Berwick?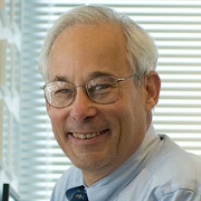 After four years of not having a permanent replacement, the Centers for Medicare and Medicaid is getting Donald M. Berwick, a renowned health expert who has championed improvements and safety in medical care as its administrator. When it comes to shaping the future of the American healthcare system, the post is considered the second most powerful in Washington, next to the secretary of health and human services.
In Berwick, President Barack Obama has selected "an iconoclastic scholar of health policy," according to The New York Times, who "has repeatedly challenged doctors and hospitals to provide better care at a lower cost. He says the government and insurers can increase the quality and efficiency of care by basing payments on the value of services, not the volume."
Born in 1946 in New York City, Berwick was raised in Moodus, Connecticut. He was inspired to become a doctor by his father, who worked as a small-town general practitioner. His mother died when he was young.
Educated at Harvard, Berwick received his bachelor's degree (summa cum laude) from Harvard College, his Master of Public Policy from the John F. Kennedy School of Government, and his MD (cum laude) from the Harvard Medical School. He completed his medical residency in pediatrics at Children's Hospital Boston.
Berwick began his career as a pediatrician at
Harvard Community Health Plan
, where in 1983 he became the plan's first vice president of quality-of-care measurement.
From 1987 through 1991, he co-founded and served as co-principal investigator for the National Demonstration Project on Quality Improvement in Health Care.
Berwick launched in 1991 the
Institute for Healthcare Improvement (IHI)
, which eventually became a leading authority on health care quality and improvement. He was serving as president and CEO of IHI at the time of his appointment by President Obama.
Berwick is also Clinical Professor of Pediatrics and Health Care Policy at the Harvard Medical School, a professor in the Department of Health Policy and Management at the Harvard School of Public Health, an associate in pediatrics at Boston's Children's Hospital, and a consultant in pediatrics at Massachusetts General Hospital.
His wife, Ann (Greenberg) Berwick, is an environmental attorney and former chief of the Environmental Protection Division in the Massachusetts Attorney General's Office.
-Noel Brinkerhoff