Bureau of International Information Programs: Who is Dawn McCall?
Saturday, October 02, 2010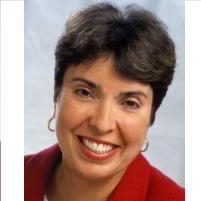 McCall holds a Bachelor of Arts degree in journalism, advertising and public relations from the Henry W. Grady School of Journalism at the University of Georgia, from which she graduated in 1976. She volunteered to work for Jimmy Carter's presidential campaign and was eventually assigned to recruit Hollywood celebrities to support Carter.
After Carter was voted out of office, McCall worked for a cable TV company trying to win franchises in cableless cities. In 1981, she moved back home to Atlanta and took a job with the Weather Channel. Five years later, she was transferred to San Francisco.
-Noel Brinkerhoff, David Wallechinsky