Belize's Ambassador to the United States: Who Is Pat Andrews?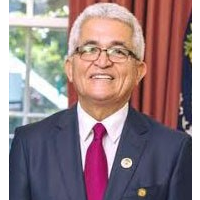 Pat Andrews
Patrick Andrews was appointed in May 2015 to be Belize's ambassador to the United States and the Organization of American States. It's the first such posting for Andrews, who spent his career as a banker.
Andrews attended Kansas State University, graduating in 1973 with a B.S. in economics. He went to work shortly thereafter for the Bank of Nova Scotia, which later become known as Scotiabank. Andrews worked in Puerto Rico, the Bahamas, Grenada, Costa Rica, Canada and El Salvador for the bank before being named country manager for Belize in 2002. While running Scotiabank's operations in Belize, Andrews was involved in several charities benefiting the country's children.
Andrews does have some experience with the diplomatic service; in 2007, he was named Canada's honorary consul in Belize. In 2014, Andrews was honored by Queen Elizabeth II as a Member of the British Empire (MBE) for his services to community and banking.
Andrews' brother Joseph was a long-time party official in the ruling United Democratic Party. His nephew, Patrick Jason Andrews, is also involved in the country's politics but as a senator in the rival Peoples United Party, and was a television host.
Andrews and his wife, Chita, have a son and a daughter. Andrews speaks English and Spanish.
-Steve Straehley