Austria's Ambassador to the United States: Who Is Wolfgang Waldner?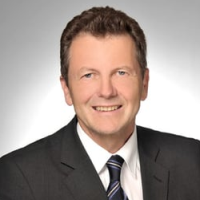 Wolfgang Waldner
Wolfgang Waldner took over as Austria's ambassador to the United States on Jan. 11, 2016. It's the second such post for Waldner.
Waldner, the son of a policeman, was born Oct. 6, 1954 in Villach, Austria, and grew up in Dellach. He went to secondary school in Lienz, finishing in 1972, and did a year of military service. Waldner then went to the University of Vienna to study Italian, French and the law. He earned a doctorate in 1979 and did post-graduate work in Grenoble, France and Bologna, Italy as well as Johns Hopkins University in the United States.
He joined the Foreign Service in 1981 and his first U.S. assignment came in 1983, when he was named cultural attaché at the embassy in Washington. Waldner then served briefly as personal secretary to Foreign Minister Alois Mock before being named in 1988 to lead the Austrian Cultural Institute in New York, a post he held until 1999. Waldner, a member of Austria's center-right OVP (Austrian People's Party), did take time out to work on the successful 1992 and 1998 presidential campaigns of Thomas Klestil.
In 1999, Waldner returned to Vienna to become head of MuseumsQuartier, a district in the city with museums and cultural institutions. He didn't return to the Ministry of Foreign Affairs until 2011, when he was named State Secretary for European and International Affairs. The following year, he was made minister in charge of commerce, agriculture, forestry, tourism, culture and communities for the regional government of Carinthia. Waldner returned to diplomacy in 2014, when he was named Austria's ambassador to Hungary, a post he held until moving to Washington.
Waldner is married to Gudrun Faudon-Waldner and has two daughters from a previous marriage. He enjoys jogging, tennis, jazz and classical music. His sister, Gabi, is a prominent television journalist in Austria.
-Steve Straehley
To Learn More: