Assistant Secretary of State for Oceans and International Environmental and Scientific Affairs: Who Is Jennifer Haverkamp?
Sunday, November 16, 2014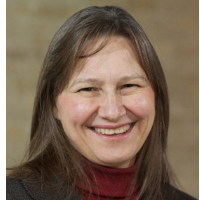 On August 28, 2014, the White House announced that President Barack Obama had nominated Jennifer Haverkamp, who has worked for environmental causes throughout her professional career, to head the Bureau of Oceans and International Environmental and Scientific Affairs.
Haverkamp is from Indiana and went to The College of Wooster in Ohio, graduating with a B.A. in biology in 1979. She was then selected as a Rhodes Scholar and studied politics and philosophy at Somerville College at Britain's Oxford University, earning an M.A. in 1981.
She returned to the United States and worked first as an associate for the Conservation Foundation, which is now part of the World Wildlife Fund. She remained there until 1984 when she began law school at Yale. She earned a J.D. in 1987 and then clerked for a year for federal Judge Betty Fletcher of the Ninth Circuit Court of Appeals.
Haverkamp returned to the cause of conservation as an attorney in the Environment and Natural Resources Division of the Department of Justice, where she worked on revisions to the Clean Air Act. She moved over to the Environmental Protection Agency in 1992 as a special assistant to the assistant administrator for enforcement and compliance. The following year, Haverkamp was named deputy assistant U.S. trade representative for environment and natural resources and a director in the U.S. Trade Representative's Office of North American Affairs and Office of Intellectual Property and Environment. She was responsible for the environmental parts of trade agreements, including one between the United States and Chile, another with Singapore and the environmental negotiations leading up to the North American Free Trade Agreement. In 1995, Haverkamp was named assistant U.S. trade representative for environment and natural resources.
She left federal service in 2003 to become a consultant for International Trade and Sustainability Services. She did some work for the Environmental Defense Fund (EDF) and later came on board as a full-time employee of the organization as managing director for international policy. In 2011, Haverkamp was made director of EDF's International Climate Program, remaining in that role until 2014, when she left to do consulting work and lecture in the law at George Washington University. She was also a visiting senior fellow at the Institute for Government and Sustainable Development.
Haverkamp has served on the board of trustees of The College of Wooster since 1988, on the board of directors of the American Bird Conservancy since 2006 and on the board of directors of the Verified Carbon Standard Association since 2012.
Haverkamp and her husband, attorney Jeffrey Kehne, have two children, Greg and Adrianne.
-Steve Straehley
To Learn More: