Ambassador to the United States from Paraguay: Who Is Igor Pangrazio?
Monday, December 22, 2014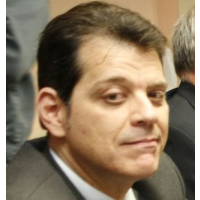 Igor Pangrazio Vera, a career member of his country's Foreign Service, took up his post as Paraguay's ambassador to the United States on September 11, 2014.
Pangrazio is no stranger to the U.S. He attended high school in Mission Viejo, California, competing on that school's nationally recognized swim team. He was a high school All-American in 1985. He then attended Kansas University, earning a bachelor's degree in economics and political science in 1990.
He joined Paraguay's foreign ministry and in 1992 was named director of economic integration. In 1994 he was sent to his country's embassy in London, which is also responsible for relations with Sweden, Norway and Finland. While in Britain, Pangrazio went to school at the University of Westminister, earneding a master's degree in international relations in 1996.
Pangrazio returned to South America in 1998 to serve at Paraguay's embassy in Buenos Aires. In 2001, he was brought back to Asunción as the foreign ministry's director of multilateral economic organizations, where he was in charge of international economic negotiations. After three years, he was sent to the embassy in Brasilia, Brazil, in 2004, and in 2009 he came home to become director general in the energy resources unit of the Ministry of Foreign Affairs, a post he held until he was chosen to be ambassador to the United States.
-Steve Straehley
To Learn More: