Ambassador to Spain: Who Is James Costos?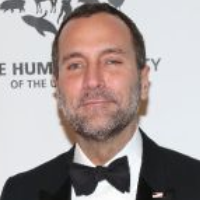 The bipartisan practice of rewarding major campaign donors with ambassadorships to favored destinations continues with President Barack Obama's announcement that he will nominate James Costos, an HBO executive to be the next ambassador to Spain. Costos donated $5,000 to, and bundled donations of at least $500,000 for, Obama's 2012 presidential run, If confirmed by the Senate, Costos would succeed Alan D. Solomont, who has served as Washington's man in Madrid since December 2009.
Born circa 1963, Costos earned a B.A. in Political Science at the University of Massachusetts in 1985. Commencing his career as a fashion and retail executive in New York, Costos was vice president and director of retail for Tod's of Italy from 1991 to 2001, and then for Hermes of Paris, for whom he was in charge of operations, marketing and brand development for the company's U.S. stores from 2001 to 2002.
Costos migrated to film and television, working as a senior executive of Revolution Studios in charge of corporate partnerships and promotions from 2002 to 2004. He then founded Eight Cylinders Inc, an entertainment marketing firm. In July 2006, HBO hired Costos to head its new global licensing and marketing division.
A Democrat, Costos has donated heavily to Democratic candidates and organizations for the past several years, including $62,000 to the Democratic National Committee since 2009, $1,000 to Hillary Clinton in 2007, and $4,000 to former Vermont Gov. Howard Dean in 2003. He also donated $2,500 to Republican Sen. Susan Collins of Maine in 2012.
Costos is in a long-term relationship with interior designer Michael Smith, who was selected by Michelle Obama in 2009 to redecorate the residential quarters of the White House, and later designed a makeover of the Oval Office.
-Matt Bewig
To Learn More:
Obama to Name HBO Executive as Ambassador to Spain (by Tina Daunt, Hollywood Reporter)
Obama Nominates Two More Openly Gay Ambassadors (by Sunnivie Brydum, The Advocate)
Michael S. Smith's Manhattan Penthouse (by Judith Thurman, Architectural Digest)