Ambassador to Latvia: Who Is Judith Garber?
Saturday, January 23, 2010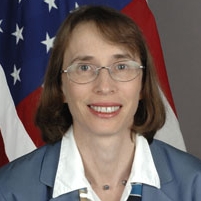 President Obama has chosen a career diplomat, Judith (Judy) G. Garber, to represent the U.S. as ambassador to Latvia, the first career diplomat to the small Baltic nation since Brian E. Carlson served in Riga from 2001 to 2004. Garber's two immediate predecessors, Catherine Todd Bailey and Chuck. Larson, Jr., were non-career appointees who raised hundreds of thousands of dollars for the 2004 presidential campaign of George W. Bush. Garber was sworn in on August 14, 2009.
Garber is married with two children.
-Matt Bewig