Ambassador from Ecuador: Who Is Nathalie Cely?
Sunday, February 19, 2012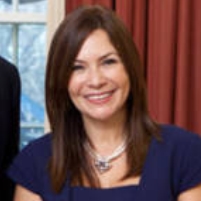 Born in Portoviejo, Ecuador, on December 28, 1965, Cely earned a degree in economics at the Catholic University of Guayaquil in 1990, and in 2001 a Master's in Public Administration and a Diploma in Public and Social Policy at Harvard University's John F. Kennedy School of Government, where she was an Edward Mason Fellow. From 2005 to 2008, Cely was a candidate for a Doctorate in Development Economics at the FLACSO (Latin American Faculty of Social Sciences). Her doctoral project was on "Determinants of collective action in the generation of private and public goods of associative networks."
From December 1996 to July 1998, Cely was Vice President of Development at Stratega, where she was a member of the management committee and was responsible for launching trading operations in 1998. She left for public service, serving from August 1998 to June 1999 as Benefits Outreach Program Director at CONAM (the National Council of State Modernization), where she designed and implemented a cash grant program to cushion the impact of the elimination of subsidies to gas, diesel and electrical energy on Ecuador's poorest citizens.
Cely is the author of several publications on economic issues, especially in the field of development. She is married to Ivan Hernández, and they have two sons, Ivan and Daniel.
-Matt Bewig
Nathalie Cely, una ministra frontal e influyente (by Carolina Enríquez, El Comercio)