Ambassador from Costa Rica: Who Is Muni Figueres?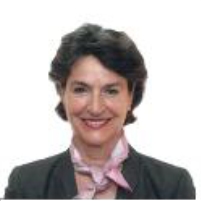 Muni Figueres was appointed as Costa Rica's Ambassador to the United States in August 2010.
Figueres was born in Costa Rica and earned her Bachelor's degree in Comparative Literature from City College of New York, Cours de Civilisation francaise, La Sorbonne, Paris, and her Master's degree in Political Science from Universidad Nacional Autonoma de Mexico.
Between 1982 and 1986, Figueres served as Director of Costa Rica's
Investment and Trade Promotion Agency
. In 1986 she was named Minister of Foreign Trade, a position she held until 1988. She subsequently became Special Presidential Trade Representative, her two-year mission being to bolster support in the U.S. Congress for approval of the
Caribbean Basin Initiative
.
In 1990, Figueres served in Washington, D.C., as the
Inter-American Development Bank
's Division Chief for Trade and Integration. She became the organization's External Relations Advisor in 1992, and remained in that position until 2001, when she joined the board of directors of IDT Telecom.
She is the daughter of former Costa Rican President Jose' "don Pepe" Hipolito Figueres and his first wife, Henrietta Boggs, an American. Consequently, Muni held joint citizenship. In 2010, she renounced her U.S. citizenship as a prerequisite for accepting the Costa Rica ambassadorship to the United States.
Figueres's father was Costa Rica's president for three terms--1948 to 1949, 1953 to 1958, and 1970 to 1974. Figueres's half-sister Christina is Executive Secretary of the
United Nations Framework Convention on Climate Change
, and her half-brother, Jos
é
Mar
í
a, was the president of Costa Rica from 1994 to 1998.