Administrator of the Federal Transit Administration: Who Is Therese McMillan?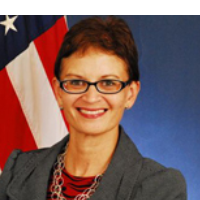 On July 24, 2014, President Barack Obama nominated Therese W. McMillan as the next administrator of the Federal Transit Administration, where she has served as deputy administrator since 2009.
McMillan is from Inglewood, California, where she attended St. Mary's Academy. She then went to the University of California at Davis, from where she earned a B.S. in environmental policy and planning analysis in 1981. McMillan worked for two years as a research analyst for Angus McDonald and Associates while attending the University of Californaia at Berkeley. She earned dual degrees; a Master of City Planning and an M.S. in civil engineering science, completing her work in 1984.
McMillan then began a long career at the Metropolitan Transportation Commission (MTC) in the San Francisco Bay area. She started as an associate planner and was named a senior planner in 1988. In 1993, McMillan became manager of finance and was elevated to become manager for finance and external affairs in 1999. After concentration on managing funding, she was named deputy executive director for policy in 2001, a role she held until moving to Washington. She managed the commission's strategic financial planning and its funding for Bay Area transportation projects.
McMillan's husband, Rod McMillan, also worked for the MTC. They have two daughters, Nadine and Madeline.
-Steve Straehley
To Learn More: