Administrator of the Agricultural Marketing Service: Who is Rayne Pegg?
Saturday, September 04, 2010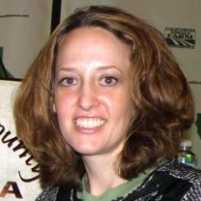 Rayne Pegg has served as the administrator of the Agricultural Marketing Service (AMS) since July 6, 2009, after she was appointed, at the age of 33, to the position by Agriculture Secretary Tom Vilsack. The AMS is responsible for administering programs that promote the sale of American agricultural products, including overseas sales.
The daughter of Philip Clayton-Thompson and Donna Pizzi, who own an advertising agency in Portland, Oregon, Pegg earned her Bachelor of Arts in psychology from the College of Notre Dame of Maryland.
-Noel Brinkerhoff, David Wallechinsky