Acting Commissioner of the Internal Revenue Service (IRS): Who Is Steven Miller?
Saturday, December 15, 2012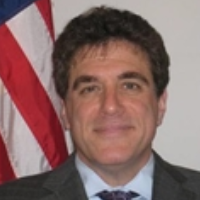 As it prepares for the 2013 tax-filing season, which will be complicated by last-minute tax changes arising from the "fiscal cliff" negotiations between Congress and the president, the Internal Revenue Service (IRS) will be led by a temporary commissioner, albeit one with a quarter-century's experience at the agency. Every year, IRS's 100,000 employees collect approximately $2.4 trillion in tax revenue, processing 145 million individual tax returns and issuing $345 billion in tax refunds.
Steven T. Miller became acting commissioner of the IRS on November 9, succeeding Doug Shulman, who served as the 47th commissioner starting March 24, 2008, and announced earlier this year that he would not seek appointment to a second five-year term. The IRS has had 47 different permanent commissioners and 26 different acting commissioners since the agency was created in 1862.
Born circa 1956, Miller earned a B.A. at the University of Maryland, a J.D. at the George Washington University Law School, and an LLM in Taxation from Georgetown University Law School. Admitted to the District of Columbia Bar in December 1982, Miller started his legal career in private practice and then served as a Congressional staffer for the Joint Committee on Taxation until 1987, when he joined the IRS in the Office of Chief Counsel.
Miller has served most of his 25 years at the IRS, an agency in the Treasury Department, in its Tax Exempt and Government Entities Division (TE/GE). Starting as special assistant to the assistant commissioner for Employee Plans and Exempt Organizations, Miller rose to acting assistant commissioner, then director of Exempt Organizations from 1999 to 2004, capping his TE/GE service as commissioner of TE/GE from 2004 to April 2009. From April to September 2009, Miller served as commissioner of the Large Business and Mid-Size Business Division, leaving that post when he was named deputy commissioner for Services and Enforcement.
-Matt Bewig
IRS Commissioner To Step Down Following Presidential Election (by Kelly Phillips Erb, Forbes)
Political Activities by Section 501(c)(4) Organizations (by J. Gerald Hebert and Fred Wertheimer, Democracy 21) (pdf)