34 Foreign Service Ambassador Nominees Remain Unconfirmed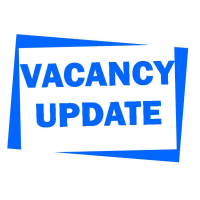 Members of the U.S. Senate recently left town for their summer break, leaving behind nearly three dozen would-be U.S. ambassadors who are career Foreign Service officers wondering about their next posting.
The Senate, charged with approving President Barack Obama's ambassadorial choices, is sitting on 34 such nominations, as well as 20 political appointments of people selected to lead American embassies around the world.
Leaders of the American Foreign Service Association (AFSA) have been critical of the unwillingness of senators to put aside their differences and fill important diplomatic posts. The group said in a statement that the vacancies "will only damage America's reputation and weaken our country's national security interests." They also note that "a large majority" of the nominees have already been vetted and approved by the Senate Foreign Relations Committee on bipartisan votes.
But that didn't stop "political bitterness" from getting in the way of doing the right thing, AFSA charged, before the Senate broke for vacation.
"The fact that other nominations went through without objection indicates that some in the U.S. Senate don't care about the role of American diplomacy in promoting national security and job creation," AFSA president Bob Silverman said, calling the inaction on the ambassadorial nominees "deplorable."
One area of particular concern is Africa, which has a 20% vacancy rate in its U.S. embassies. Nine career Foreign Service officers are awaiting confirmations for those jobs. "With major U.S. interests in the region—Ebola outbreak, [Islamic terror group] Boko Haram, general security issues, and economic development opportunities…it would be in everyone's interest to have those positions filled," AFSA spokeswoman Kristen Fernekes told Government Executive.
-Noel Brinkerhoff
To Learn More:
Senate's Failure to Confirm Ambassadors Damages U.S. Interests (American Foreign Service Association)
List of Ambassadorial Appointments (American Foreign Service Association)
As the World Burns, Senate Leaves Key Diplomatic Posts Vacant (by Charles Clark, Government Executive)
With Ambassadors Held up, "Acting" Officials Could Become New Norm (by Robert Rizzi and Andrew Borene, The Hill)