Overview
<p> Famous for its touristic richness and gastronomic variety, Peru is located on the west coast of South America&nbsp;In 1542, The Spanish conquerors colonized the vast and rich Inca Empire, known for its sophisticated system of social organization and mystical thought. The &ldquo;conquistadores&rdquo; named this region &ldquo;Peru.&rdquo; Under the motto of &ldquo;God, Gold and Glory,&rdquo; the Spanish crown made Peru the center of its viceroyalty in order to control the appropriation of natural resources. &nbsp;More than 200 years later, the first chants of independence were pronounced by Jos&eacute; de San Mart&iacute;n in 1821 and later by Sim&oacute;n Bolivar in 1824 during the final battle of Ayacucho. For a time, territorial disputes with Peru&rsquo;s neighbors tested the country&rsquo;s independence and paved the way for a series of military dictatorships from 1948 to 1979. Many of these were influenced by ideals related to the Cuban revolution and also some are known to have been connected to the CIA . Although several rulers tried to re-establish Peru&rsquo;s faltering economy during the 1960s and 1970s, it wasn&rsquo;t until the emergence of the terrorist group, Sendero Luminoso (Shining Path), in rural areas in 1980, and the Tupac Amaru Revolutionary Movement (MRTA) in Lima, that mathematician-turned-politician Alberto Fujimori was elected president in 1990. Under Fujimori, inflation fell dramatically, but human rights abuses abounded. In November 2000, Fujimori fled to Japan amidst charges of political and economic mismanagement. In June 2006, Alan Garc&iacute;a P&eacute;rez was elected to the presidency, and has begun to turn the country&rsquo;s economy around. Probably his biggest step toward relations with the United States has been the signing of the Free Trade Agreement between the two countries..</p> <div> &nbsp;</div> <div> However, several controversies have erupted in recent years between the US and Peru. News reports uncovered that American aid has helped fund a sterilization program in Peru affecting thousands of women, and US oil companies have pushed for a pipeline that could endanger an important ecological area. In the midst of the negotiations of the Free Trade Agreement with the United States, President Garcia implemented new decrees which he claimed to be essential for the signing of such a treaty. In June 2009, protests against these laws, which gave foreign investors the right to explore in the Amazon for fossil fuels inside communally-owned indigenous land, led to clashes in which at least 50 people died. The event that garnered the greatest amount of attention, though, was the 2001 shooting down of a private plane carrying American missionaries by the Peruvian military. The CIA was accused of trying to cover up its involvement in the attack, which came as part of a joint US-Peruvian anti-narcotics program.</div>
more
less
Basic Information
<p> <b>Lay of the Land</b></p> <p> : Peru occupies the southern portion of the &ldquo;bulge&rdquo; on the west coast of South America.&nbsp;A land of truly striking geographical contrasts, Peru&rsquo;s coastal desert strip terminates abruptly in the great mountain range of the Andes, which divides the country in half from north to South.&nbsp;East of the Andes is the monta&ntilde;a, covering about half of Peru&rsquo;s entire territory.&nbsp;The Andes are at their most spectacular in Peru, with 20,000-foot peaks and high, windswept plateaus.&nbsp;The altiplano of the southern Peruvian Andes is the largest single such plateaus &ndash; a high, cold barren region about 5,000 square miles in area, inhabited by Indians who farm potatoes and herd llama as their ancestors have done for generations.&nbsp;Other mountain valleys, notably the Mantaro River valley in south central Peru, are most hospitable and fertile.&nbsp;Northeastern Peru, drained by the upper Amazon River, is true jungle &ndash; hot, steamy, and lush.</p> <div> &nbsp;</div> <div> <b>Population:</b> 29.2 million</div> <div> &nbsp;</div> <div> <b>Religions:</b> Catholic 85%, Protestant 11%, other Christian (Adventists, Mormons, Jehovah&rsquo;s Witnesses) 2%, Buddhist 0.2%, Baha&rsquo;i 0.1%, non-religious 1.2%.&nbsp;The Catholic non-governmental organization estimates that only 5% of Catholics attend mass on a weekly basis.</div> <div> &nbsp;</div> <div> <b>Ethnic Groups:</b> Amerindian 45%, mestizo (mixed Amerindian and white) 37%, white 15%, other (black, Japanese, Chinese) 3%.</div> <div> &nbsp;</div> <div> <b>Languages:</b> Spanish 72.7%, Quecha language cluster (e.g. Ambo-Pasco, Ayacucho, Cajamarca, Chacahpoyas, Cusco, Huallaga Hu&aacute;nuco, Huaylas Ancash, Lambayeque, Yanahuanca Pasco) 17.3%, Aymara 1.6%, Ash&aacute;ninka language cluster (e.g. Pajonal, Pichis, Ucayali-Yur&uacute;a...) 0.3%, Aguaruna 0.1%.&nbsp;There are 93 living languages in Peru, all of which are official languages.</div>
more
less
History
<p> Most of the territory that is now called Peru was originally settled by the Pre-Inca, the Paracas and Norte Chico, around 6000 BC. By 1438, the social organization developed by these early cultures gave way to the Inca Empire, which dominated much of the western coast of South America until 1532. The Incan Empire was best known for establishing the capital at Cuzco and creation of Quechua, the empire&rsquo;s shared language. The Inca economy was based on collective property of the land, and much of society was based around mythical thought.</p> <div> &nbsp;</div> <div> The Spanish landed in Peru in 1531 in search of the fabled Incan wealth. Francisco Pizarro arrived just as the Incans had finishing fighting a debilitating civil war, and easily captured the capital of Cuzco by 1533. By 1542, the Spanish controlled the entirety of the Incan Empire, as well as its reserves of gold and silver.</div> <div> &nbsp;</div> <div> Pizarro founded Lima in 1535 as a viceroyalty. Initially, Lima had jurisdiction over all of the Spanish colonies in South America. By the time of the wars of independence (1820-24), Lima had become one of the most distinguished and aristocratic colonial capitals and the chief Spanish stronghold in the Americas.</div> <div> &nbsp;</div> <div> Jos&eacute; de San Mart&iacute;n of Argentina and Sim&oacute;n Bolivar of Venezuela came to lead Peru&rsquo;s fight for independence, first on July 28, 1821, when San Mart&iacute;n declared Peru&rsquo;s independence, and then in December 1824, when Venezuelan General Antonio Jos&eacute; de Sucre defeated the Spanish troops at Ayacucho. Subsequently, Spain made several futile attempts to regain its former colonies. But by 1879, it recognized Peru&rsquo;s independence and ended its military occupation.</div> <div> &nbsp;</div> <div> Peru had a hard time defending its newfound independence and disputes with its neighbors over territory gave rise to Chile&rsquo;s victory over Peru and Bolivia in the War of the Pacific (1879-83). As a result, Peru ceded Tarapaca and the provinces of Tacna and Arica to Chile.</div> <div> &nbsp;</div> <div> In 1929, Chile returned Tacna to Peru. Following a clash between Peru and Ecuador in 1941, the Rio Protocol, of which the United States is one of four guarantors (along with Argentina, Brazil and Chile), sought to establish the boundary between the two countries. A period of reconstruction followed until 1948.</div> <div> &nbsp;</div> <div> From 1948 to 1979, a series of dictatorial military governments ruled Peru, beginning with General Manuel A. Odr&iacute;a, who came to power through a military coup on October 29, 1948. Corruption became rampant under his regime, and several challengers arose, including V&iacute;ctor Ra&uacute;l Haya de la Torre, who won the presidency in 1962.</div> <div> &nbsp;</div> <div> Throughout Latin America in the 1960s, communist movements inspired by the Cuban revolution sought to win power through guerrilla warfare. The Revolutionary Left Movement (Peru), or MIR, launched an insurrection that was crushed by 1965, but Peru&rsquo;s internal strife only intensified until the 1990s.</div> <div> &nbsp;</div> <div> Coups continued to interrupt civilian constitutional government in Peru, with the most recent period of military rule (1968&ndash;1980) beginning when General Juan Velasco Alvarado overthrew elected President Fernando Bela&uacute;nde Terry of the Popular Action Party (AP). As part of what has been called the &ldquo;first phase&rdquo; of the military government&rsquo;s nationalist program, Velasco undertook an extensive agrarian reform program and nationalized the fish meal industry, some petroleum companies, and several banks and mining firms.</div> <div> &nbsp;</div> <div> General Francisco Morales Berm&uacute;dez replaced Velasco in 1975, citing Velasco&rsquo;s economic mismanagement and deteriorating health. Morales Berm&uacute;dez moved the revolution into a more conservative &ldquo;second phase,&rdquo; which was more tempered than the radical first phase. The second phase attempted to restore the country&rsquo;s economy, which had been devastated. A Constitutional Assembly was created in 1979, led by V&iacute;ctor Ra&uacute;l Haya de la Torre, and Morales Berm&uacute;dez helped usher in a return to civilian government, as a result of the country&rsquo;s new constitution.</div> <div> &nbsp;</div> <div> In the May 1980 elections, President Bela&uacute;nde Terry was returned to office. Nagging economic problems left over from the military government persisted, worsened by an occurrence of the &ldquo;El Ni&ntilde;o&rdquo; weather phenomenon in 1982-83, which caused widespread flooding in some parts of the country, severe droughts in others, and decimated the fishing industry. Peru&rsquo;s economic collapse, along with a marked decrease in living conditions for much of the country&rsquo;s population, made it a breeding ground for discontent.</div> <div> &nbsp;</div> <div> The emergence of the terrorist group Sendero Luminoso (Shining Path) in rural areas in 1980, followed shortly thereafter by the Tupac Amaru Revolutionary Movement (MRTA) in Lima, sent the country further into chaos. These groups were financed in part from narcotraffickers, who had established a stronghold in the Peruvian Andes. During this time, Peru and Bolivia became the largest coca producers in the world, accounting for roughly four-fifths of the production in South America.</div> <div> &nbsp;</div> <div> In 1985, the American Popular Revolutionary Alliance (APRA) won the presidential election, bringing Alan Garc&iacute;a P&eacute;rez to office. The transfer of the presidency from Bela&uacute;nde to Garc&iacute;a on July 28, 1985, was Peru&rsquo;s first transfer of power from one democratically elected leader to another in 40 years.</div> <div> &nbsp;</div> <div> But from 1988 to 1990, hyperinflation, as well as mismanagement by the Garc&iacute;a administration, led to Peruvian voters choosing Alberto Fujimori, a relatively unknown mathematician-turned-politician, as president. Fujimori implemented drastic economic reforms to tackle inflation (which dropped from 7,650% in 1990 to 139% in 1991), but found opposition when it came to dealing with the growing insurgency.</div> <div> &nbsp;</div> <div> On April 4, 1992, Fujimori dissolved the Congress in the &ldquo;auto-coup,&rdquo; revised the constitution, and called new congressional elections. Large segments of the judiciary, the military and the media were co-opted by Fujimori&rsquo;s security advisor, Vladimiro Montesinos. The government began to respond to the insurgency with numerous human rights abuses, and the crackdown eventually helped defeat the Shining Path and MRTA. Fujimori also privatized state-owned companies, removed investment barriers and significantly improved public finances.</div> <div> &nbsp;</div> <div> Fujimori&rsquo;s decision to seek a third term, and subsequent tainted electoral victory in June 2000, brought political and economic turmoil. A bribery scandal that broke just weeks after he began his third term in July forced Fujimori to call new elections. He then fled to Japan and resigned from office in November 2000. Valentin Paniagua presided over new presidential and congressional elections in April 2001, and the new elected government, led by President Alejandro Toledo, took office July 28, 2001.</div> <div> &nbsp;</div> <div> Toledo succeeded in returning Peru to democracy, and maintained a strong commitment to freedom of the press. The government undertook initiatives to implement the recommendations made by the Truth and Reconciliation Commission (TRC), which had been charged with studying the circumstances surrounding the human rights abuses and violations committed between 1980 and 2000. Criminal charges for corruption and human rights violations were brought against former President Fujimori, who was detained in Chile in November 2005, and was extradited to face criminal charges in Peru in September 2007. On December 11, 2007, Fujimori was convicted of ordering an illegal search and seizure of documents, and was sentenced to six years in prison. On April 7, 2009, the Peruvian Supreme Court sentenced the former president to 25 years in prison on charges of extrajudicial killings and disappearnaces. The sentence marked the first time in the history of Latin America that a democratically elected president had been convicted in his own country on charges of human rights abuses.</div> <div> &nbsp;</div> <div> Under President Toledo, Peru signed a Trade Promotion Agreement with the US. Toledo also helped to construct a road that will connect Brazil and Peru&rsquo;s isolated interior to the Pacific coast. Under his leadership, Peru has enjoyed economic recovery, but has failed to reduce poverty. In 2005, the government implemented &ldquo;Juntos,&rdquo; a program to double the income of people living in extreme poverty.</div> <div> &nbsp;</div> <div> On June 4, 2006, APRA candidate Alan Garc&iacute;a P&eacute;rez was elected to the presidency. APRA also won 36 Congressional seats, giving it the largest voting bloc. During his term, Garc&iacute;a has seen strong economic growth and declining poverty levels. However, inflation has caused prices to go up for basic consumer goods, which has led to much of the public withdrawing its support from his administration. Internationally, Garc&iacute;a has sought to improve relations with Peru&rsquo;s South American neighbors and with the United States, and to present Peru&rsquo;s democratic and pro-free trade path as a model for the region. Garc&iacute;a helped convince the US Congress to pass the US-Peru Trade Promotion Agreement, signed deals with Canada and Singapore, and begun trade negotiations with China, the European Union, and others.</div> <div> &nbsp;</div> <div> <a href="http://lcweb2.loc.gov/frd/cs/petoc.html">A Country Study: Peru</a> (Library of Congress)</div> <div> <a href="http://en.wikipedia.org/wiki/History_of_Peru">History of Peru</a> (Wikipedia)</div>
more
less
Peru's Newspapers
<p> <a href="http://www.onlinenewspapers.com/peru.htm">Peru&rsquo;s Newspapers</a></p> <div> <a href="http://www.adonde.com/peruhoy/">Adonde? (Lima)</a></div> <div> <a href="http://www.aja.com.pe/aja/index.php">Aj&aacute;</a></div> <div> <a href="http://www.bnamericas.com/">Business News Americas</a></div> <div> <a href="http://www.businessperu.com.pe/">Business Peru</a></div> <div> <a href="http://www.caretas.com.pe/Main.asp">Caretas</a></div> <div> <a href="http://www.correoperu.com.pe/correo/indice.php">Diario Correo</a></div> <div> <a href="http://www.elbocon.com.pe/bocon/indice.php">El Boc&oacute;n</a></div> <div> <a href="http://www.elchino.com.pe/hoy/indice.asp?pub=01">El Chino</a></div> <div> <a href="http://elcomercio.pe/">El Comercio</a></div> <div> <a href="http://www.diariodelcusco.com/">El Diario de Cusco</a></div> <div> <a href="http://www.elperuano.com.pe/">El Peruano</a></div> <div> <a href="http://www.eltiempo.pe/portada123.html">El Tiempo (Piura)</a></div> <div> <a href="http://www.epensa.com.pe/">Epensa</a></div> <div> <a href="http://www.expreso.com.pe/edicion/">Expreso Online</a></div> <div> <a href="http://www.informalisimo.com/">Informalisimo (Lima)</a></div> <div> <a href="http://www.asesor.com.pe/laencuesta/">La Encuesta</a></div> <div> <a href="http://www.larazon.com.pe/online/indice.asp">La Raz&oacute;n</a></div> <div> <a href="http://www.larepublica.pe/">La Republica</a></div> <div> <a href="http://www.libero.com.pe/">Libero</a></div> <div> <a href="http://perunews.wordpress.com/">The Lima Bean (Andes region) [In English]</a></div> <div> <a href="http://www.ojo.com.pe/">Ojo (Lima)</a></div> <div> <a href="http://peru21.pe/">Peru 21</a></div> <div> <a href="http://www.peruviantimes.com/">Peruvian Times [In English]</a></div> <div> <a href="http://www.sintesis.com.pe/">S&iacute;ntesis</a></div> <div> <a href="http://www.tudiario.com.pe/">Tu Diario</a></div> <div> <a href="http://www.ultimasnoticiasdiario.com/">Ultimas Noticias</a></div>
more
less
History of U.S. Relations with Peru
<p> In 1810, the US designated three resident agents for trade and navigation for Argentina, Chile and Peru. The US officially recognized Peru in 1826, and its first ambassador arrived in Peru in 1827.</p> <div> &nbsp;</div> <div> During the first half of the 19th century, US policy towards Peru was carried out mainly by consuls, Charg&eacute; d&rsquo;Affaires and naval officers trying to broaden the relationship and increase the commercial exchange between both countries.</div> <div> &nbsp;</div> <div> In 1851, the US and Peru signed the first Treaty of Friendship, Commerce and Navigation, which included a clause of most favored nation. In September 1870, the two countries replaced the treaty with one that differed from the previous one in several aspects. In August 1887, a new <a name="OLE_LINK1"><span>Treaty of Friendship, Commerce and Navigation</span></a>, was signed, and later ratified in October of 1888.</div> <div> &nbsp;</div> <div> One controversy that erupted between the US and Peru came in 1858 on the Amazon river, where Peruvian authorities confiscated US boats carrying guano. Diplomatic relations were temporarily interrupted as a result of this episode, and reestablished in 1861. A year later an Agreement of Claims was signed as well as two additional agreements (in 1863 and 1868) that ended the controversy.</div> <div> &nbsp;</div> <div> The administration of President Odr&iacute;a was one of the first governments in the Western Hemisphere to sign a Treaty of Assistance and Mutual Defense with the United States in 1952. With this agreement, Peru tightened it cooperation with the United States in military affairs, which included the sponsorship of visits of Peruvian officers to US military installations. Another characteristic of the relations of Peru and the United States during the Odr&iacute;a years was the significant increase of the mineral export to the US market. 

The military coup d&#39;etat in 1962 that overthrew President Prado caused the US to break off diplomatic relations with Peru and denounced the overthrow as a step backwards for the Alliance for Progress.</div> <div> &nbsp;</div> <div> In the 1980s and 1990s, the fight against illegal drug traffic emerged as a matter of high priority in the bilateral relations between both countries. During the Fujimori administration, Washington became frustrated over Peru&rsquo;s reluctance to sign an accord that would increase United States and Peruvian military efforts in eradicating coca fields. Although Fujimori eventually signed the accord in May 1991 in order to get desperately needed aid, the disagreements did little to enhance bilateral relations. The Peruvians saw drugs as primarily a United States problem, and the least of their concerns, given the economic crisis and an outbreak of cholera. However, in 2008, due to the signing of the US-Peru Trade Promotion Agreement, the Peruvian congress extended the legislation called the Andean Trade Promotion and Drug Eradication Act which the US set as a main condition for the trade preferences for trade agreement.</div> <div> &nbsp;</div> <div> <a href="http://www.peruvianembassy.us/do.php?p=23">Bilateral Relations&ndash;History</a> (Embassy of Peru)&nbsp;</div> <div> <a href="http://www.latinamericanstudies.org/us-peru.htm">US-Peruvian Relations</a> (Latin American Studies.org)</div> <div> <a href="http://www.heritage.org/Research/LatinAmerica/BG1464.cfm">Getting US-Peru Relations Back on the Right Track</a> (by Stephen Johnson, Heritage Foundation)</div>
more
less
Current U.S. Relations with Peru
<p> <b>Noted Peruvian-Americans</b></p> <div> <b>Benjamin Bratt </b>is best-known for his role as Rey Curtis in the TV series &ldquo;Law &amp; Order,&rdquo; and for his appearances in movies such as <i>Traffic</i> and <i>Blood in Blood Out</i>. He was born in San Francisco, California, the son of nurse Eldy (n&eacute;e Banda) a Peruvian Indigenous activist who moved to the U.S. at age 14, and a sheet metal worker father. As a child, Bratt, along with his mother and siblings, participated in the 1969 Native American occupation of Alcatraz. Today Bratt is an active supporter of such Native American causes as the American Indian College Fund.</div> <div> &nbsp;</div> <div> <b>Q&rsquo;orianka Kilcher </b>was born in Schweigmatt, Germany, and at the age of two, she and her mother moved to Honolulu, Hawaii. Her father is a Peruvian artist of Quechua/Huachipaeri descent. Her mother, Saskia Kilcher, a human-rights activist of Swiss descent, was born in Alaska and raised in Switzerland. In 1999 her mother moved the family to California. &nbsp;At the age of 14, Q&#39;orianka Kilcher emerged into the front ranks of young actors with her portrayal of Pocahontas opposite Colin Farrell and Christian Bale in director Terrence Malick&rsquo;s motion picture, <i>The New World</i> (2005).</div> <div> <b>&nbsp;</b></div> <div> <b>Henry Ian Cusick </b>is a Scottish-Peruvian actor of stage, television, and film. He is best-known for his role as Desmond Hume in the television series &ldquo;Lost&rdquo;, for which he received a Primetime Emmy Award nomination. Born Henry Ian Cusick Ch&aacute;vez in Trujillo, Peru, to a Peruvian mother and a Scottish father. Cusick, his wife Annie and their three sons, Elias, Lucas, and Esau, live in Oahu, Hawaii.</div> <div> <b>&nbsp;</b></div> <div> <b>Carlos Noriega</b> is a Peruvian-born NASA employee, a former NASA astronaut and a retired U.S. Marine Corps lieutenant colonel. Noriega was born on October 8, 1959, in Lima, Peru. He is married to the former astronaut Wendy L. Thatcher. They live in Santa Clara, California</div> <div> &nbsp;</div> <div> <b>Yma Sumak </b>a noted Peruvian soprano, was born Zoila Ch&aacute;varri on September 13, 1922, in Ichoc&aacute;n, Cajamarca, Peru. In the 1950s, she was one of the most famous proponents of exotica music and became an international success, based on the merits of her extreme vocal range, which was said to be &ldquo;well over four octaves&rdquo; and was sometimes claimed to span even five octaves at her peak. Ch&aacute;varri adopted the stage name of Imma Sumacbefore she left South America to go to the U.S. The stage name was based on her mother&#39;s name, which was derived from <i>Ima Shumaq</i>, Quechua for &ldquo;how beautiful!&rdquo; Sumac died on November 1, 2008, aged 86, at an assisted-living home in Los Angeles.</div> <div> &nbsp;</div> <div> &nbsp;</div> <div> During the presidency of Alberto Fujimori, relations with the US were strained. But when an interim government took office in November 2000, and Alejandro Toledo was named president in July 2001, relations improved. &nbsp;</div> <div> &nbsp;</div> <div> The United States and Peru currently cooperate on efforts to interdict the flow of narcotics, particularly cocaine, to the United States. Bilateral programs are now in effect to reduce the flow of drugs through Peru&rsquo;s port systems, and establish an alternative development program for coca farmers in key areas. This effort is funded by the State Department&rsquo;s Bureau of International Narcotics and Law Enforcement Affairs (INL) and the US Agency for International Development (USAID).</div> <div> &nbsp;</div> <div> In March 2002, President George W. Bush visited Peru. This helped lay the groundwork for an eventual trade agreement&mdash;the US-Peru Trade Promotion Agreement (PTPA)&mdash;that was signed on April 12, 2006 by US Trade Representative, Rob Portman, and Peruvian Minister of Foreign Trade and Tourism Alfredo, Ferrero Diez. According to official announcements by both countries&rsquo; governments the PTPA will eliminate tariffs and other barriers in goods and services trade between the United States and Peru. According to the congressional report of US congress: In June 2008, Peru and the United States signed a two-year, $35.6 million Millennium Challenge</div> <div> Threshold program that supports Peru&rsquo;s efforts to reduce corruption in public administration and</div> <div> improve immunization coverage. USAID is implementing the program. In October 2008, Peru</div> <div> and the United States signed a debt-for-nature swap that reduces Peru&rsquo;s debt to the United States</div> <div> by more than $25 million over the next seven years. In exchange, Peru promised to use those</div> <div> funds to support grants to protect its tropical forests.</div> <div> &nbsp;</div> <div> About 16,000 Americans reside in Peru, and more than 400 US companies are represented in the country.</div> <div> &nbsp;</div> <div> The 1990 census counted 162,000 Peruvians in the US, though estimates including undocumented immigrants put the number closer to 300,000 at the time. In the 2000 US census, 233,926 people identified themselves as Peruvian. The largest Peruvian community in the US is in the New York City metropolitan area.&nbsp;Other large communities exist in Miami, Los Angeles, Houston, Chicago, and Washington, DC.</div> <div> &nbsp;</div> <div> In 2006, 297,317 Americans visited Peru.&nbsp;More Americans have been visiting Peru every year since 2002, when 190,234 Americans traveled to the South American nation.</div> <div> &nbsp;</div> <div> In 2006, 133,398 Peruvians visited the US The number of visitors has been declining steadily since 2002, when 164,482 Peruvians came to America.</div> <div> &nbsp;</div> <div> <a href="http://en.wikipedia.org/wiki/Peru%E2%80%93United_States_relations">Peru&ndash;United States Relations</a> (Wikipedia)</div>
more
less
Where Does the Money Flow
<p> US investment and tourism in Peru have grown substantially in recent years. The US is Peru&rsquo;s number one trade partner, and economic and commercial ties are expected to increase with the implementation of the US-Peru Trade Promotion Agreement (PTPA).</p> <div> &nbsp;</div> <div> From 2003 to 2008, US imports from Peru were led by copper, which increased from $427 million to $852 million. Other leading imports included vegetables and preparations, which increased from $129 million to $381 million; other precious metals, moving up from $89 million to $619.5 million; apparel and household goods (cotton), up from $487 million to $724 million; apparel and household goods (other textiles), rising from $8 million to $59.8 million; green coffee, up from $61 million to $168.8 million; other petroleum products, which increased from $60 million to $605.8 million.</div> <div> &nbsp;</div> <div> The most significant decline among American imports from Peru was non-monetary gold, falling from $1.4 billion to $294.3 million.</div> <div> &nbsp;</div> <div> From 2003 to 2008, top US exports to Peru included fuel oil, which increased from $61 million to $1 billion; plastic materials, moving up from $96 million to $451.1 million; excavating machinery, rising from $89 million to $359.4 million; and wheat, up from $18.6 million to $127.4 million.</div> <div> &nbsp;</div> <div> The US is no longer running a trade deficit with Peru ($3 billion in imports vs. $3.5 billion in exports).</div> <div> &nbsp;</div> <div> In 2007, Peru received $136.2 million in aid from the US. The largest recipient programs were the Andean Counterdrug Program ($103.2 million), Child Survival and Health ($12.7 million), Humanitarian Assistance: Protection, Assistance and Solutions ($5.9 million), and Economic Growth: Environment ($5.1 million).&nbsp;</div> <div> &nbsp;</div> <div> The 2008 budget estimate decreased aid to $90.3 million. Although the Andean Counterdrug Program&rsquo;s funding dropped to $36.5 million due to budget restructuring, Counter-Narcotics still received $60.1 million.&nbsp;</div> <div> &nbsp;</div> <div> The budget request for 2010 will increase aid from 2009 levels up to $118.9 million. The largest programs receiving funding will be Counter-Narcotics ($74.7 million), Child Survival and Health ($10.7 million), Economic Growth: Environment ($6.5 million), and Trade and Investment ($5.4 million).</div> <div> &nbsp;</div> <div> <a href="http://www.census.gov/foreign-trade/statistics/product/enduse/imports/c3330.html">Imports from Peru</a></div> <div> <a href="http://www.census.gov/foreign-trade/statistics/product/enduse/exports/c3330.html">Exports to Peru</a></div> <div> <a href="http://www.state.gov/t/pm/64530.htm">Peru: Security Assistance</a></div> <div> <a href="http://www.state.gov/documents/organization/124072.pdf">Congressional Budget for Foreign Operations (pages 648-652)</a> (PDF)</div> <div> <a href="http://www.cbsnews.com/stories/2007/12/14/world/main3621433.shtml">US And Peru Ink Free Trade Deal</a> (CBS News)</div> <div> <a href="http://www.census.gov/foreign-trade/balance/c3330.html">Trade in Goods (Imports, Exports and Trade Balance) with Peru</a> (US Census Bureau)</div> <div> <a href="http://www.ustr.gov/trade-agreements/free-trade-agreements/peru-tpa/final-text">United States-Peru Trade Promotion Agreement</a> (Office of the United States Trade Representative)</div> <div> <a href="http://www.fas.org/sgp/crs/row/RL34108.pdf">U.S.-Peru Economic Relations and the U.S.-Peru Trade Promotion Agreement</a> (by M. Angeles Villarreal, Congressional Research Service) (pdf)</div> <div> <a href="http://fpc.state.gov/documents/organization/81992.pdf">U.S.-Peru Trade Promotion Agreement</a> (by M. Angeles Villarreal, Congressional Research Service)</div> <div> &nbsp;</div>
more
less
Controversies
<p> Hoekstra Accuses CIA of Cover-Up in Peru</p> <div> In November 2008, Republican Congressman Pete Hoekstra accused the CIA of blocking investigations into the downing of a missionary plane in Peru that killed two Americans in 2001. He has called for a new hearing, and said that &ldquo;rogue&rdquo; CIA agents have withheld information after a report detailing &ldquo;routine disregard&rdquo; of safety procedures was declassified. The Cessna aircraft was brought down in a hail of machine gun fire, killing a woman and her 7-moth old child.</div> <div> <a href="http://www.cnn.com/2008/POLITICS/11/20/cia.coverup.charge/?eref=rss_topstories">Republican Rep. Hoekstra Accuses CIA of Cover-up</a> (CNN)</div> <div> &nbsp;</div> <div> <b>US Marines Raise Controversy in Peru</b></div> <div> In June 2008, controversy arose in the Peruvian Congress when it came to approving the admission of more than 1,000 US Marines into the south-central region of Ayacucho to take part in a humanitarian effort. Leaders of opposition parties disapproved of allowing the US soldiers onto Peru&rsquo;s soil, saying Peruvian engineers and construction workers are capable of doing the same jobs.</div> <div> <a href="http://www.livinginperu.com/news-6593-peru-peru-opposition-creates-controversy-over-u.s.-troops-in-ayacucho">Peru: Opposition Creates Controversy over US troops in Ayacucho</a> (by Israel J. Ruiz, Living In Peru)</div> <div> &nbsp;</div> <div> <b>Natural Gas Pipeline Stirs Controversy in Peru</b></div> <div> In August 2003, a $2 billion natural gas project came under fire when environmentalists charged that the Apurimac Reserve and Manu National Park, two of Peru&rsquo;s most biologically diverse regions, would be adversely affected by the Camisea pipelines. In the United States, critics were irate at the Bush administration for pushing for loans to finish the pipelines, claiming the projects would destroy jungles and indigenous cultures while enriching two Texas energy companies. The Kirineri, and indigenous tribe of over 7,000 tribal members, was also expected to be affected. Some feared a repeat of a tragic incident in the early 1980s when nearly half of the Nahua tribe died from exposure to whooping cough introduced by Shell Oil prospectors. Ray Hunt, Hunt Oil&rsquo;s chief executive officer, and major stakeholder on the Camisea pipelines, reportedly raised more than $100,000 for Bush&rsquo;s 2000 presidential race.</div> <div> <a href="http://www.sfgate.com/cgi-bin/article.cgi?file=/chronicle/archive/2003/08/05/MN260268.DTL">Peru Natural Gas Pipelines, Plant Ignite Controversy</a> (by Lucien O. Chauvin, San Francisco Chronicle)</div> <div> &nbsp;</div> <div> <b>United Nations Complicit in Peru Sterilizations</b></div> <div> In December 2002, Fox News found that the United Nations had collaborated in the forced sterilization of poor, rural women in Peru from 1995 to 1997. Peru&rsquo;s National Program for Family Planning received funding from the United Nations Population Fund and the US Agency for International Development. The program included a campaign entitled &ldquo;Voluntary Surgical Contraception,&rdquo; where an estimated 100,000 to 300,000 people, mostly women, were sterilized. Some Peruvian health workers reportedly received bonuses ranging variously from $4 to $12 for each woman they &ldquo;persuaded&rdquo; to have a tubal ligation.</div> <div> <a href="http://www.foxnews.com/story/0,2933,73780,00.html">U.N. Complicit in Forced Sterilizations</a> (by Wendy McElroy, Fox News)</div>
more
less
Human Rights
<p> The State Department reported for 2008 that societal violence outside Lima remained a serious problem, often as a result of a lack of police presence.</p> <div> &nbsp;</div> <div> Observers noted that the Peruvian National Police was undermanned and suffered from a lack of training, professionalism. Corruption and impunity remained problems. There were also several reports of military corruption, impunity, and resistance to provide information on its personnel under investigation for human rights abuses committed during the country&rsquo;s armed conflict.</div> <div> &nbsp;</div> <div> On June 5, 2009, as Amazon Indigenous were peacefully blockading a road in the upper Amazon region of Peru to protest certain land and resource policies, the Peruvian police intervened, killing 10 and injuring more than 200 others.</div> <div> &nbsp;</div> <div> Allegations of abuse most often arose immediately following an arrest, when families were prohibited from visiting suspects and when attorneys had limited access to detainees. In some cases, police and security forces allegedly threatened or harassed victims, their relatives, and witnesses to prevent them from filing charges of human rights violations.</div> <div> &nbsp;</div> <div> Peru&rsquo;s Public Defender&rsquo;s Office continued its investigations into approximately 1,000 disappearance cases from 1980 to 2000, some of which were considered politically motivated.</div> <div> &nbsp;</div> <div> Prison conditions were harsh. Prisoners with money had access to cell phones, illicit drugs, and meals prepared outside the prison. But conditions were poor to extremely harsh in all facilities for prisoners lacking funds. Overcrowding, poor sanitation, and inadequate nutrition and health care were serious problems. Inmates had intermittent access to running water; bathing facilities were inadequate; kitchen facilities were unhygienic; and prisoners slept in hallways and common areas for lack of cell space. Illegal drugs were available in many prisons, and tuberculosis and HIV/AIDS were reportedly at near epidemic levels.</div> <div> &nbsp;</div> <div> Prison guards and fellow inmates routinely abused prisoners. There were deaths of inmates in prisons, most attributed to fellow inmates but some due to negligence by guards. Guards received little or no training or supervision. Corruption was a serious problem, and some guards cooperated with criminal bosses, who oversaw the smuggling of guns and drugs into prison facilities.</div> <div> &nbsp;</div> <div> Lengthy pretrial detention was a problem. The constitution provides for an independent judiciary, and the government generally respected this provision in practice. Nonetheless, significant problems affected this branch, which was a frequent target of reform efforts.</div> <div> &nbsp;</div> <div> Trade unionists Pedro Condori Laurente and Claudio Boza Huanhayo have been in prison since September 9 and 23, 2009, respectively, on charges of murder. Amnesty International believes that the charges are unfounded and that they are in prison &ldquo;solely because they are defending human rights.&rdquo;</div> <div> &nbsp;</div> <div> There was widespread harassment of the press by provincial authorities, the police, and private groups such as coca growers (cocaleros). Harassment took the form of attacks on journalists, illegal arrests, and threats.</div> <div> &nbsp;</div> <div> The World Bank&rsquo;s worldwide governance indicators reflect that government corruption was a serious problem.</div> <div> &nbsp;</div> <div> Violence against women and girls, including rape, spousal abuse, and sexual, physical, and mental abuse was a problem. Abuses were aggravated by insensitivity on the part of law enforcement and judicial authorities toward female victims.</div> <div> &nbsp;</div> <div> Violence against children and the sexual abuse of children were serious problems. Trafficking of children and child labor were problems.</div> <div> &nbsp;</div> <div> The Peruvian Congress has proposed decriminalizing abortion in cases where women and girls become pregnant as a result of rape or incest.</div> <div> &nbsp;</div> <div> Most indigenous persons and those with indigenous features faced pervasive societal discrimination and prejudice.</div> <div> &nbsp;</div> <div> The geographic isolation of highland and Amazon jungle communities also disadvantaged indigenous persons. The UN Children&rsquo;s Fund reported that indigenous persons in rural areas often did not have access to public services, particularly health care and education. Ninety percent lived in poverty, and only 39% had completed primary school. Child mortality rates were higher in indigenous areas, and only 20% of births took place in public health center.</div> <div> &nbsp;</div> <div> Homosexuals and persons with HIV/AIDS faced extensive discrimination.</div> <div> &nbsp;</div> <div> According to Human Rights Watch, on April 7, 2009, Fujimori was convicted of the killings of 25 people in two separate massacres, in 1991 and 1992, and the kidnappings of Gustavo Gorriti, a journalist, and Samuel Dyer, a businessman, in 1992. The ruling came after a lengthy televised trial, which Human Rights Watch said was respectful of due process guarantees and consistent with international standards on fair trial.</div> <div> &nbsp;</div> <div> Still, justice for past abuses continues to be a leading human rights concern in Peru.</div> <div> &nbsp;</div> <div> <a href="http://www.state.gov/g/drl/rls/hrrpt/2008/wha/119170.htm">US State Department</a></div> <div> <a href="http://www.hrw.org/en/americas/peru"><span>Human Rights Watch</span></a></div> <div> <a href="http://www.amnesty.org/en/region/peru">Amnesty International</a></div> <div> <a href="http://www.hrw.org/en/news/2009/04/07/peru-fujimori-verdict-rights-victory">Peru: Fujimori Verdict a Rights Victory</a> (Human Rights Watch)</div> <div> <a href="http://www.amnesty.org/en/for-media/press-releases/peru-justice-without-discrimination-victims-amazon-violence-20091202-1">Peru: Justice without discrimination for the victims of Amazon violence</a> (Amnesty International)</div> <div> <a href="http://www.amnesty.org/en/library/info/AMR46/002/2010/en">Peru: Trade unionists unfairly imprisoned</a> (Amnesty International)</div> <div> <a href="http://www.amnesty.org/en/news-and-updates/news/peru-one-step-closer-legalising-abortion-20091023">Peru one step closer to legalising abortion</a> (Amnesty International)</div>
more
less
Past Ambassadors
<p> John B. Prevost</p> <div> Note: Not commissioned; nomination withdrawn before the Senate acted upon it.</div> <div> &nbsp;</div> <div> James Cooley</div> <div> Appointment: May 2, 1826</div> <div> Presentation of Credentials: May 21, 1827</div> <div> Termination of Mission: Died at post Feb 24, 1828</div> <div> &nbsp;</div> <div> Samuel Larned</div> <div> Appointment: Dec 29, 1828</div> <div> Presentation of Credentials: Nov 30, 1829</div> <div> Termination of Mission: Recommissioned in 1830; served without interruption under the two commissions</div> <div> <span>&nbsp;&nbsp;&nbsp;&nbsp;&nbsp;&nbsp;&nbsp;&nbsp; </span></div> <div> Emanuel J. West</div> <div> Appointment: Oct 22, 1829</div> <div> Note: Commissioned during a recess of the Senate; recommissioned on Mar 12, 1830, but died en route to post before his second commission was issued.</div> <div> <span>&nbsp;&nbsp;&nbsp;&nbsp;&nbsp;&nbsp;&nbsp;&nbsp; </span></div> <div> Samuel Larned</div> <div> Presentation of Credentials: [see note below]</div> <div> Termination of Mission: Left post Mar 6, 1837</div> <div> Note: Not reaccredited under his new commission.</div> <div> <span>&nbsp;&nbsp;&nbsp;&nbsp;&nbsp;&nbsp;&nbsp;&nbsp; </span></div> <div> James B. Thornton</div> <div> Appointment: Jun 15, 1836</div> <div> Presentation of Credentials: Mar 16, 1837</div> <div> Termination of Mission: Left Peru Dec 10, 1837</div> <div> Note: Officially recognized on Mar 16, 1837. Commissioned to Peru but received by the Government of the Peru-Bolivian Confederation. Returned to Peru but died at Callao, Jan 25, 1838, without resuming charge of the Legation.</div> <div> <span>&nbsp;&nbsp;&nbsp;&nbsp;&nbsp;&nbsp;&nbsp;&nbsp; </span></div> <div> J.C. Pickett</div> <div> Appointment: Jun 9, 1838</div> <div> Presentation of Credentials: Jan 30, 1840</div> <div> Termination of Mission: Superseded, Apr 28, 1845</div> <div> Note: Commissioned to the Peru-Bolivian Confederation, but received by the Government of Peru.</div> <div> <span>&nbsp;&nbsp;&nbsp;&nbsp;&nbsp;&nbsp;&nbsp;&nbsp; </span></div> <div> John A. Bryan</div> <div> Appointment: Aug 15, 1844</div> <div> Presentation of Credentials: Apr 28, 1845</div> <div> Termination of Mission: Superseded, Aug 4, 1845</div> <div> Note: Commissioned during a recess of the Senate.</div> <div> <span>&nbsp;&nbsp;&nbsp;&nbsp;&nbsp;&nbsp;&nbsp;&nbsp; </span></div> <div> Albert G. Jewett</div> <div> Appointment: Mar 13, 1845</div> <div> Presentation of Credentials: Aug 4, 1845</div> <div> Termination of Mission: Recall requested by the Government of Peru Apr 11, 1846 (request received, Jun 2, 1846); left post Jul 21, 1847</div> <div> <span>&nbsp;&nbsp;&nbsp;&nbsp;&nbsp;&nbsp;&nbsp;&nbsp; </span></div> <div> John R. Clay</div> <div> Appointment: Mar 3, 1847</div> <div> Presentation of Credentials: Dec 15, 1847</div> <div> Termination of Mission: Promoted to Envoy Extraordinary and Minister Plenipotentiary</div> <div> <span>&nbsp;&nbsp;&nbsp;&nbsp;&nbsp;&nbsp;&nbsp;&nbsp; </span></div> <div> John R. Clay</div> <div> Appointment: Mar 16, 1853</div> <div> Presentation of Credentials: Aug 22, 1853</div> <div> Termination of Mission: Notified the Government of Peru Oct 19, 1860, that relations were suspended; left post on or after Oct 27, 1860</div> <div> <span>&nbsp;&nbsp;&nbsp;&nbsp;&nbsp;&nbsp;&nbsp;&nbsp; </span></div> <div> Christopher Robinson</div> <div> Appointment: Jun 8, 1861</div> <div> Presentation of Credentials: Jan 11, 1862</div> <div> Termination of Mission: Normal relations interrupted Nov 26, 1865; new Government of Peru still unrecognized by US when Robinson left Peru Dec 21, 1865.</div> <div> Note: Commissioned during a recess of the Senate; recommissioned after confirmation on Jul 15, 1861.</div> <div> <span>&nbsp;&nbsp;&nbsp;&nbsp;&nbsp;&nbsp;&nbsp;&nbsp; </span></div> <div> Alvin P. Hovey</div> <div> Appointment: Aug 12, 1865</div> <div> Presentation of Credentials: May 22, 1866</div> <div> Termination of Mission: Left post Sep 22, 1870</div> <div> Note: Commissioned during a recess of the Senate; recommissioned after confirmation on Jan 22, 1866.</div> <div> <span>&nbsp;&nbsp;&nbsp;&nbsp;&nbsp;&nbsp;&nbsp;&nbsp; </span></div> <div> Thomas Settle</div> <div> Appointment: Feb 18, 1871</div> <div> Presentation of Credentials: May 13, 1871</div> <div> Termination of Mission: Left post Nov 22, 1871</div> <div> <span>&nbsp;&nbsp;&nbsp;&nbsp;&nbsp;&nbsp;&nbsp;&nbsp; </span></div> <div> Francis Thomas</div> <div> Appointment: May 25, 1872</div> <div> Presentation of Credentials: Jul 10, 1872</div> <div> Termination of Mission: Presented recall on or shortly before Jul 5, 1875</div> <div> <span>&nbsp;&nbsp;&nbsp;&nbsp;&nbsp;&nbsp;&nbsp;&nbsp; </span></div> <div> Richard Gibbs</div> <div> Appointment: Apr 9, 1875</div> <div> Presentation of Credentials: Jul 10, 1875</div> <div> Termination of Mission: Presented recall, Apr 15, 1879</div> <div> Note: Commissioned during a recess of the Senate; recommissioned after confirmation on Dec 14, 1875.</div> <div> <span>&nbsp;&nbsp;&nbsp;&nbsp;&nbsp;&nbsp;&nbsp;&nbsp; </span></div> <div> Isaac P. Christiancy</div> <div> Appointment: Feb 11, 1879</div> <div> Presentation of Credentials: Apr 19, 1879</div> <div> Termination of Mission: Presented recall, Aug 2, 1881</div> <div> <span>&nbsp;&nbsp;&nbsp;&nbsp;&nbsp;&nbsp;&nbsp;&nbsp; </span></div> <div> Stephen A. Hurlbut</div> <div> Appointment: May 19, 1881</div> <div> Presentation of Credentials: Aug 2, 1881</div> <div> Termination of Mission: Normal relations interrupted Sep 28, 1881; Chilean occupation forces still in control of Lima when Hurlbut died at post Mar 27, 1882.</div> <div> <span>&nbsp;&nbsp;&nbsp;&nbsp;&nbsp;&nbsp;&nbsp;&nbsp; </span></div> <div> James R. Partridge</div> <div> Appointment: Apr 12, 1882</div> <div> Note: Took oath of office and proceeded to post but did not present credentials; left Peru Mar 24, 1883.</div> <div> <span>&nbsp;&nbsp;&nbsp;&nbsp;&nbsp;&nbsp;&nbsp;&nbsp; </span></div> <div> Seth Ledyard Phelps</div> <div> Appointment: Jun 18, 1883</div> <div> Presentation of Credentials: Apr 24, 1884</div> <div> Termination of Mission: Died at post Jun 24, 1885</div> <div> Note: Commissioned during a recess of the Senate; recommissioned after confirmation on Dec 12, 1883.</div> <div> <span>&nbsp;&nbsp;&nbsp;&nbsp;&nbsp;&nbsp;&nbsp;&nbsp; </span></div> <div> Charles W. Buck</div> <div> Appointment: Apr 2, 1885</div> <div> Presentation of Credentials: Jul 3, 1885</div> <div> Termination of Mission: Left post Mar 13, 1889</div> <div> &nbsp;</div> <div> John Hicks</div> <div> Appointment: Mar 30, 1889</div> <div> Presentation of Credentials: May 31, 1889</div> <div> Termination of Mission: Presented recall, Jun 24, 1893</div> <div> <span>&nbsp;&nbsp;&nbsp;&nbsp;&nbsp;&nbsp;&nbsp;&nbsp; </span></div> <div> James A. McKenzie</div> <div> Appointment: Apr 4, 1893</div> <div> Presentation of Credentials: Jun 24, 1893</div> <div> Termination of Mission: Left Peru Apr 13, 1897</div> <div> <span>&nbsp;&nbsp;&nbsp;&nbsp;&nbsp;&nbsp;&nbsp;&nbsp; </span></div> <div> Irving B. Dudley</div> <div> Appointment: Jun 28, 1897</div> <div> Presentation of Credentials: Sep 20, 1897</div> <div> Termination of Mission: Left post Feb 14, 1907</div> <div> <span>&nbsp;&nbsp;&nbsp;&nbsp;&nbsp;&nbsp;&nbsp;&nbsp; </span></div> <div> Leslie Combs</div> <div> Appointment: Dec 19, 1906</div> <div> Presentation of Credentials: Apr 10, 1907</div> <div> Termination of Mission: Presented recall, Feb 23, 1911</div> <div> <span>&nbsp;&nbsp;&nbsp;&nbsp;&nbsp;&nbsp;&nbsp;&nbsp; </span></div> <div> H. Clay Howard</div> <div> Appointment: Jan 18, 1911</div> <div> Presentation of Credentials: May 1, 1911</div> <div> Termination of Mission: Presented recall, Sep 9, 1913</div> <div> <span>&nbsp;&nbsp;&nbsp;&nbsp;&nbsp;&nbsp;&nbsp;&nbsp; </span></div> <div> Benton McMillin</div> <div> Appointment: Jul 2, 1913</div> <div> Presentation of Credentials: Sep 9, 1913</div> <div> Termination of Mission: Left post Sep 5, 1919</div> <div> <span>&nbsp;&nbsp;&nbsp;&nbsp;&nbsp;&nbsp;&nbsp;&nbsp; </span></div> <div> William E. Gonzales</div> <div> Appointment: Sep 10, 1919</div> <div> Presentation of Credentials: Apr 24, 1920</div> <div> Termination of Mission: Left Peru Oct 11, 1921</div> <div> <span>&nbsp;&nbsp;&nbsp;&nbsp;&nbsp;&nbsp;&nbsp;&nbsp; </span></div> <div> Miles Poindexter</div> <div> Appointment: Feb 19, 1923</div> <div> Presentation of Credentials: Apr 20, 1923</div> <div> Termination of Mission: Left Peru Mar 21, 1928</div> <div> <span>&nbsp;&nbsp;&nbsp;&nbsp;&nbsp;&nbsp;&nbsp;&nbsp; </span></div> <div> Alexander P. Moore</div> <div> Appointment: Mar 29, 1928</div> <div> Presentation of Credentials: Jun 11, 1928</div> <div> Termination of Mission: Left Peru Jul 10, 1929</div> <div> <span>&nbsp;&nbsp;&nbsp;&nbsp;&nbsp;&nbsp;&nbsp;&nbsp; </span></div> <div> Fred Morris Dearing</div> <div> Appointment: Jan 31, 1930</div> <div> Presentation of Credentials: May 23, 1930</div> <div> Termination of Mission: Left Peru Jun 3, 1937</div> <div> <span>&nbsp;&nbsp;&nbsp;&nbsp;&nbsp;&nbsp;&nbsp;&nbsp; </span></div> <div> Laurence A. Steinhardt</div> <div> Appointment: Apr 22, 1937</div> <div> Presentation of Credentials: Sep 13, 1937</div> <div> Termination of Mission: Left Peru Apr 10, 1939</div> <div> &nbsp;</div> <div> R. Henry Norweb</div> <div> Appointment: Jan 12, 1940</div> <div> Presentation of Credentials: Apr 10, 1940</div> <div> Termination of Mission: Left post Sep 30, 1943</div> <div> <span>&nbsp;&nbsp;&nbsp;&nbsp;&nbsp;&nbsp;&nbsp;&nbsp; </span></div> <div> John Campbell White</div> <div> Appointment: Jan 29, 1944</div> <div> Presentation of Credentials: Apr 4, 1944</div> <div> Termination of Mission: Left post Jun 17, 1945</div> <div> <span>&nbsp;&nbsp;&nbsp;&nbsp;&nbsp;&nbsp;&nbsp;&nbsp; </span></div> <div> William D. Pawley</div> <div> Appointment: Jun 14, 1945</div> <div> Presentation of Credentials: Jul 20, 1945</div> <div> Termination of Mission: Left post Apr 27, 1946</div> <div> <span>&nbsp;&nbsp;&nbsp;&nbsp;&nbsp;&nbsp;&nbsp;&nbsp; </span></div> <div> Prentice Cooper</div> <div> Appointment: May 2, 1946</div> <div> Presentation of Credentials: Jul 1, 1946</div> <div> Termination of Mission: Left post Jun 29, 1948</div> <div> <span>&nbsp;&nbsp;&nbsp;&nbsp;&nbsp;&nbsp;&nbsp;&nbsp; </span></div> <div> Harold H. Tittmann, Jr.</div> <div> Appointment: Jun 18, 1948</div> <div> Presentation of Credentials: Sep 27, 1948</div> <div> Termination of Mission: Left post Mar 30, 1955</div> <div> <span>&nbsp;&nbsp;&nbsp;&nbsp;&nbsp;&nbsp;&nbsp;&nbsp; </span></div> <div> Ellis O. Briggs</div> <div> Appointment: Mar 24, 1955</div> <div> Presentation of Credentials: Mar 27, 1955</div> <div> Termination of Mission: Left post Jun 5, 1956</div> <div> <span>&nbsp;&nbsp;&nbsp;&nbsp;&nbsp;&nbsp;&nbsp;&nbsp; </span></div> <div> Theodore C. Achilles</div> <div> Appointment: May 29, 1956</div> <div> Presentation of Credentials: Jul 24, 1956</div> <div> Termination of Mission: Relinquished charge, Jan 27, 1960</div> <div> <span>&nbsp;&nbsp;&nbsp;&nbsp;&nbsp;&nbsp;&nbsp;&nbsp; </span></div> <div> Selden Chapin</div> <div> Appointment: Mar 18, 1960</div> <div> Presentation of Credentials: May 7, 1960</div> <div> Termination of Mission: Left post Aug 7, 1960</div> <div> <span>&nbsp;&nbsp;&nbsp;&nbsp;&nbsp;&nbsp;&nbsp;&nbsp; </span></div> <div> James Loeb</div> <div> Appointment: Apr 18, 1961</div> <div> Presentation of Credentials: May 23, 1961</div> <div> Termination of Mission: Normal relations interrupted Jul 18, 1962; new Government of Peru still unrecognized by US when Loeb left post Jul 26, 1962</div> <div> <span>&nbsp;&nbsp;&nbsp;&nbsp;&nbsp;&nbsp;&nbsp;&nbsp; </span></div> <div> J. Wesley Jones</div> <div> Appointment: Nov 29, 1962</div> <div> Presentation of Credentials: Feb 6, 1963</div> <div> Termination of Mission: Left post Jun 2, 1969</div> <div> Note: Commissioned during a recess of the Senate; recommissioned after confirmation on Feb 27, 1963.</div> <div> <span>&nbsp;&nbsp;&nbsp;&nbsp;&nbsp;&nbsp;&nbsp;&nbsp; </span></div> <div> Taylor G. Belcher</div> <div> Appointment: Aug 19, 1969</div> <div> Presentation of Credentials: Aug 29, 1969</div> <div> Termination of Mission: Left post Apr 4, 1974</div> <div> <span>&nbsp;&nbsp;&nbsp;&nbsp;&nbsp;&nbsp;&nbsp;&nbsp; </span></div> <div> Robert W. Dean</div> <div> Appointment: Mar 14, 1974</div> <div> Presentation of Credentials: May 2, 1974</div> <div> Termination of Mission: Left post Jun 17, 1977</div> <div> <span>&nbsp;&nbsp;&nbsp;&nbsp;&nbsp;&nbsp;&nbsp;&nbsp; </span></div> <div> Harry W. Shlaudeman</div> <div> Appointment: May 26, 1977</div> <div> Presentation of Credentials: Jun 28, 1977</div> <div> Termination of Mission: Left post Oct 20, 1980</div> <div> &nbsp;</div> <div> Edwin Gharst Corr</div> <div> Appointment: Oct 2, 1980</div> <div> Presentation of Credentials: Nov 6, 1980</div> <div> Termination of Mission: Left post Oct 11, 1981</div> <div> &nbsp;</div> <div> Frank V. Ortiz, Jr.</div> <div> Appointment: Oct 1, 1981</div> <div> Presentation of Credentials: Nov 10, 1981</div> <div> Termination of Mission: Left post Oct 27, 1983</div> <div> <span>&nbsp;&nbsp;&nbsp;&nbsp;&nbsp;&nbsp;&nbsp;&nbsp; </span></div> <div> David C. Jordan</div> <div> Appointment: Mar 1, 1984</div> <div> Presentation of Credentials: Mar 20, 1984</div> <div> Termination of Mission: Left post Jul 17, 1986</div> <div> <span>&nbsp;&nbsp;&nbsp;&nbsp;&nbsp;&nbsp;&nbsp;&nbsp; </span></div> <div> Alexander Fletcher Watson</div> <div> Appointment: Oct 16, 1986</div> <div> Presentation of Credentials: Nov 27, 1986</div> <div> Termination of Mission: Left post Aug 9, 1989</div> <div> <span>&nbsp;&nbsp;&nbsp;&nbsp;&nbsp;&nbsp;&nbsp;&nbsp; </span></div> <div> Anthony Cecil Eden Quainton</div> <div> Appointment: Nov 21, 1989</div> <div> Presentation of Credentials: Dec 11, 1989</div> <div> Termination of Mission: Left post Sept 16, 1992</div> <div> Note: Charles H. Brayshaw served as Charg&eacute; d&rsquo;Affaires ad interim, Sep 1992&ndash;Dec 1993.</div> <div> <span>&nbsp;&nbsp;&nbsp;&nbsp;&nbsp;&nbsp;&nbsp;&nbsp; </span></div> <div> Alvin P. Adams, Jr.</div> <div> Appointment: Nov 11, 1993</div> <div> Presentation of Credentials: Dec 15, 1993</div> <div> Termination of Mission: Left post Aug 16, 1996</div> <div> <span>&nbsp;&nbsp;&nbsp;&nbsp;&nbsp;&nbsp;&nbsp;&nbsp; </span></div> <div> Dennis C. Jett</div> <div> Appointment: Jul 2, 1996</div> <div> Presentation of Credentials: Oct 16, 1996</div> <div> Termination of Mission: Left post Jul 3, 1999</div> <div> &nbsp;</div> <div> John R. Hamilton</div> <div> Appointment: Jul 7, 1999</div> <div> Presentation of Credentials: Sep 6, 1999</div> <div> Termination of Mission: Left post Jul 10, 2002</div> <div> <span>&nbsp;&nbsp;&nbsp;&nbsp;&nbsp;&nbsp;&nbsp;&nbsp; </span></div> <div> John R. Dawson</div> <div> Appointment: Nov 20, 2002</div> <div> Presentation of Credentials: Dec 2, 2002</div> <div> Termination of Mission: Died in New York City Aug 1, 2003</div> <div> Note: Left post June 10, 2003</div> <div> <span>&nbsp;&nbsp;&nbsp;&nbsp;&nbsp;&nbsp;&nbsp;&nbsp; </span></div> <div> James Curtis Struble</div> <div> Appointment: Dec 12, 2003</div> <div> Presentation of Credentials: Feb 4, 2004</div> <div> Termination of Mission: Left post, Apr 21, 2007</div> <div> <span>&nbsp;&nbsp;&nbsp;&nbsp;&nbsp;&nbsp;&nbsp;&nbsp; </span></div> <div> Peter Michael McKinley</div> <div> Appointment: Jul 2, 2007</div> <div> Presentation of Credentials: Aug 23, 2007</div> <div> Termination of Mission: 2010</div> <div> <span>&nbsp;&nbsp;&nbsp;&nbsp;&nbsp;&nbsp;&nbsp;&nbsp; </span></div> <div> <a href="http://lima.usembassy.gov/">US Embassy in Peru</a></div>
more
less
Peru's Ambassador to the U.S.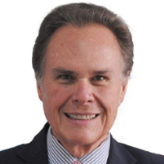 Forsyth, Harold
Harold W. Forsyth assumed the role of Peru's ambassador to Washington on August 3, 2011. A senior diplomat, he is also a published author and television personality.
Forsyth is married to María Verónica Sommer Mayer, and the couple has three children: Desirée, Harold and George.
more
less
Peru's Embassy Web Site in the U.S.
<p> <a href="http://www.peruvianembassy.us/en.html">Peru&rsquo;s Embassy in the US</a></p>
more
less