Chair of the Chemical Safety and Hazard Investigation Board Resigns: Who Was Vanessa Allen Sutherland?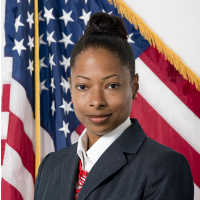 Vanessa Allen Sutherland
Vanessa L. Allen Sutherland was confirmed in August 2015 to a five-year term to lead the Chemical Safety and Hazard Investigation Board (CSB), replacing Rafael Moure-Eraso, who drew the ire of lawmakers on both sides of the aisle for what was called "toxic leadership" of the board and then resigned on March 26, 2015. Sutherland announced May 21, 2018, that she would leave the board at the end of June 2018.
Sutherland did not give a reason for her departure. However, the Donald Trump administration has twice attempted to zero out the board's funding in annual budget requests. The CSB has an annual budget of $11 million and employs 46 people. The attack on the Board is particularly alarming considering that the CSB does not engage in regulatory or enforcement activities. It only conducts safety investigations.
For example, in April 2018, Sutherland released a report pointing out that a deadly February 2017 explosion at a Louisiana paper mill owned by Packaging Corporation of America might have been prevented by tougher regulations. On May 24, 2018, the CSB published a report on a fire at the Arkema chemical plant in Crosby, Texas, that followed Hurricane Harvey in August 2017. This report concluded, in Sutherland's words, that "Considering that extreme weather events are likely to increase in number and severity, the chemical industry must be prepared for worst case scenarios at their facilities. We cannot stop the storms, but working together, we can mitigate the damage and avoid a future catastrophic incident."
In April 2018, the CSB's staff, worried by the possible elimination of their agency, as well as ongoing internal issues, voted to unionize.
Sutherland graduated high school at the age of 16, and from Drew University in New Jersey in 1992 with a B.A. in political science and art history. While at Drew, she also studied at the University of London. After earning her undergraduate degree, Sutherland worked in the Department of Energy's Office of the Inspector General. She then went to American University, where she earned a law degree in 1996 and an MBA in 1997. While in law school, Sutherland served as a summer associate at the Federal Deposit Insurance Corp. and as a clerk at the law firm of Fulbright and Jaworski.
Upon graduation, Sutherland began work as a corporate attorney at long-distance phone company MCI. In 1998, she moved to MCI subsidiary Digex, first as counsel and later as senior counsel and then vice president and deputy general counsel.
Sutherland moved on to cigarette manufacturer Philip Morris in 2004 as counsel. In 2008 she was named a senior counsel for Philip Morris parent Altria in their client services group.
She switched to government service in 2011 as chief counsel for the Department of Transportation's Pipeline and Hazardous Materials Safety Administration, where she oversaw 31 lawyers, before confirmation to the CSB.
Sutherland contributed to the presidential campaigns of John Kerry and Barack Obama. Her husband, Immanuel Sutherland, is manager of corporate citizenship for Altria.
-Steve Straehley, David Wallechinsky
To Learn More:
Chemical Safety Board Chair Resigns Unexpectedly (by Charles S. Clark, Government Executive)
CSB Report Says Stronger PSM Requirements Could Have Prevented Explosion (Inside OSHA Online)