Director of the Federal Highway Administration: Who Is Paul Trombino?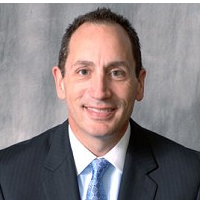 Paul Trombino
Paul Trombino III, who led Iowa's Department of Transportation for five years, was nominated September 8, 2017, to lead the Federal Highway Administration (FHA), which provides funding to maintain highways throughout the country.
Trombino is from Kenosha, Wisconsin, where he graduated from Bradford High School. He then went to the University of Wisconsin at Madison, earning a B.S. in economics in 1988. After what he called a four-year "false start" in the banking and finance industry, Trombino returned to college, this time at the University of Wisconsin-Milwaukee, where he earned a B.S. in civil engineering in 1995.
Trombino was senior project manager for Earth Tech in Southeast Wisconsin. He began working at the Wisconsin Department of Transportation in 1994. By 2002, he had risen to the position of chief proposal management engineer. Later, he was promoted to be a regional operations director and transportation system development division operations director, and, beginning in 2011, bureau director of transit, local roads, rails, and harbors.
In April 2011, Trombino was named director of the Department of Transportation (DOT) in neighboring Iowa. Among his achievements was a pilot project of putting driver licenses on mobile devices, which was tested by selected DOT employees. In 2012, Trombino denied driver licenses to Iowa residents who were part of the Deferred Action for Childhood Arrivals (DACA) program. A few weeks later, the state backtracked and allowed those young immigrants to hold driver licenses in Iowa.
In a 2015 interview, Trombino made an admission that might seem startling from a DOT director: He said his state needs fewer roads. ". . . My personal belief is that the entire system is unneeded. And so the reality is, the system is going to shrink," he told City Lab.
In September 2015, Trombino was elected to a one-year term as president of the American Association of State Highway and Transportation Officials, after serving a year as vice president.
Trombino left the DOT in November 2016 and shortly after the new year took over as president of McClure Engineering, which provides engineering services for transportation, aviation, water and structural projects.
Trombino and his wife, Trish, have two children: Enzo and Mila. Trombino has competed in several triathlons.
-Steve Straehley
To Learn More:
Confirmation Hearing Statement to Senate Committee on Environment and Public Works
Iowa Makes a Bold Admission: We Need Fewer Roads (by Eric Jaffe, City Lab)
A Closer Look: Paul Trombino III (by Kyle Oppenhuizen, Business Record)