Assistant Secretary for Infrastructure Protection: Who Is Christopher Krebs?
Wednesday, August 16, 2017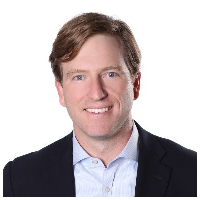 Christopher Krebs
Christopher Krebs, who worked for the Department of Homeland Security (DHS) during the George W. Bush administration, was named on July 24, 2017, to rejoin the department as head of the Office of Infrastructure Protection. The office is responsible for helping secure key buildings and other structures across the United States from terrorist attack by identifying important locations and assessing their vulnerability to attack or other dangers, such as natural disasters.
Krebs is from Atlanta, where he attended the Marist School. In 1995, he was the state pole vault champion. He was also a linebacker on the school's football team. Krebs went on to the University of Virginia on a track scholarship. His grandfather, his father, three uncles, an aunt, and a brother had already attended the University of Virginia. He graduated from that school in 1999 with a B.A. in environmental science. Four years later, he began attending George Mason University's law school, earning his J.D. in 2007.
After leaving George Mason, Krebs joined the Bush administration as a policy adviser to Bob Stephan, then the assistant secretary for infrastructure protection. Krebs helped develop and implement DHS' Chemical Facility Anti-Terrorism Standards regulatory program.
After Barack Obama took over the White House, Krebs left government in March 2009 to join Dutko Risk Management, a lobbying firm, as a vice president in a new division to focus on consulting with governments and businesses on risk-management issues involving threats and disaster recovery. In March 2012, Krebs joined Obsidian Analysis as a principal in charge of the consulting firm's critical infrastructure analytical support projects.
Krebs moved to Microsoft's Washington office in 2014 as its director of Cyber Security Policy. Beginning in 2016, he also served as vice chair of the National Cyber Security Alliance. With a Republican back in charge of the White House, Krebs rejoined DHS as a senior counselor in March 2017, prior to being named assistant secretary.
Krebs and his wife, Emily, have four children.
-Steve Straehley
To Learn More: