Commissioner of the Bureau of Reclamation: Who Is Brenda Burman?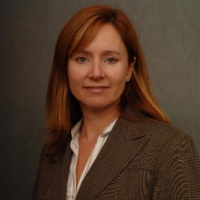 Brenda Burman
Brenda Wren Burman, who during the George W. Bush administration served as deputy commissioner of the Bureau of Reclamation (USBR), was confirmed by the U.S. Senate on November 16, 2017, to lead the agency. The USBR is responsible for managing 475 dams and 337 reservoirs and doling out water to agricultural and residential users, as well as producing power from 53 hydroelectric power plants. Nominated to the post by President Donald Trump on June 26, 2017, Burman will be the first woman to lead the agency.
The daughter of Tim and Pat Burman, Brenda Burman was born in California and grew up in Minnesota and New Jersey. She earned a B.A. from Kenyon College in Gambier, Ohio, where she played field hockey, in 1989. She worked as a volunteer trail crew member at Carlsbad Caverns National Park in New Mexico. Later, she worked as a park ranger at the Grand Canyon before going to law school at the University of Arizona. After she earned her J.D. in 1996, Burman served as a clerk on the Wyoming Supreme Court.
Burman worked for four years in private practice as an attorney handling natural resource issues before going to work in 2002 as legislative counsel for energy and water for then-Sen. Jon Kyl (R-Arizona). Both in private practice and while working for Se. Kyl, she dealt extensively with Native American water rights issues. In 2005, Burman joined the Department of the Interior as counselor to the assistant secretary for water and science, Mark Limbaugh. In June of that year, she began her first stint at USBR as deputy commissioner for external and intergovernmental affairs, which made her responsible for relationships with federal, state and local governments, as well as citizen and other nongovernmental groups. She rejoined the agency's parent department, Interior, as a deputy assistant secretary in 2007.
As the Bush administration was leaving office, Burman found work as a senior water policy administrator for The Nature Conservancy. In 2011, she joined the Metropolitan Water District of Southern California as special projects manager, handling issues pertaining to the Colorado River and the Sacramento-San Joaquin River Delta.
Burman joined the Salt River Project, the major electric utility for the Phoenix area, as well as a water company, as its executive water policy adviser and director of water strategy in 2015, a job she held at the time of her nomination to the Bureau of Reclamation.
Burman enjoys hiking and following the Arizona Diamondbacks baseball team.
-Steve Straehley, David Wallechinsky
To Learn More:
Statement to Senate Committee on Energy and Natural Resources