Acting Chair of the Occupational Safety and Health Review Commission: Who Is Heather MacDougall?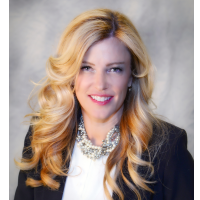 Heather MacDougall
President Donald Trump on April 21, 2017, nominated Acting Chair Heather MacDougall, whose term expired on April 27, to serve a second term on the three-member Occupational Safety and Health Review Commission (OSHRC). Although Trump previously named MacDougall, whose term began in April 2014, as acting chair, he did not nominate her to be permanent chair. Created in 1970, OSHRC is an independent agency that mediates disputes after employers have been accused of workplace safety violations after inspections conducted by the Occupational Safety and Health Administration (OSHA). MacDougall has a history of being overwhelmingly pro-employer in disputes with workers.
Born January 17, 1969, Heather Lynn MacDougall graduated Waunakee High School, in Waunakee, Wisconsin, in 1987. MacDougall earned a B.A. in Political Science at the University of Wisconsin in 1991 and a J.D. at Marquette University Law School in 1994.
Fresh out of law school, MacDougall went to work for Krukowski & Associates (now Ogletree Deakins), a Milwaukee "boutique" law firm representing employers against workers. Leaving in September 1999, she relocated to Washington, DC, to work as associate general counsel at the HR Policy Association, which represents human resources executives at big corporations.
MacDougall went to work for OSHRC for the first time in September 2002, serving as chief legal counsel and special advisor to Chair W. Scott Railton until October 2003.
Returning to private practice, MacDougall was a partner at Baker & Daniels (now Faegre Baker Daniels LLP), an Indianapolis-based firm representing employers against workers, from November 2003 to July 2009.
She worked as labor & employment counsel to tire giant Bridgestone-Firestone in Nashville from July 2009 to March 2011. Relocating to Florida, MacDougall practiced pro-employer labor law as an of counsel [part-time] at Ford & Harrison LLP in Melbourne from March 2011 to 2012, and as of counsel at Akerman LLP in West Palm Beach, from September 2012 to March 2014.
MacDougall is a certified senior professional in human resources, a certification invented and administered by the Human Resource Certification Institute, a nonprofit that offers a number of trademarked HR-related certifications.
Heather MacDougall is married to Todd Jensen, a health care industry executive, with whom she has one child. On May 17, 2017, MacDougall recorded the fastest time among agency heads taking part in the three-mile run to raise money for the Fidelco Guide Dog Foundation.
-Matt Bewig
To Learn More:
Trump Taps GOP Occupational Safety Commissioner for Second Term (by Lars-Eric Hedberg, BNA)