Assistant Secretary for Community Planning and Development: Who Is Neal Rackleff?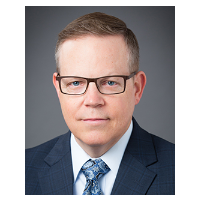 Neal Rackleff
On April 21, 2017, President Donald Trump nominated Houston attorney Neal Rackleff to be the assistant secretary of Housing and Urban Development for Community Planning and Development. The Office of Community Planning and Development (CPD) is responsible for distributing grants to alleviate homelessness and to help low-income communities finance growth and development.
Born June 6, 1964, Neal James Rackleff graduated San Clemente High School in San Clemente, California, in 1982. After completing a Mormon mission to New Zealand from November 1983 to November 1985, Rackleff earned a B.A. in English at Brigham Young University in 1990, and a JD at the University of Southern California Law School in 1992.
After law school, Rackleff practiced law for a series of Houston-area government agencies. He was assistant city attorney for the City of Houston; vice president and general counsel for the Greater Greenspoint Management District, Redevelopment Authority and Tax Increment Reinvestment Zone; and general counsel for the Housing Authority of the City of Houston.
Rackleff left public service for private practice in July 2005, when he joined the law firm of Locke, Lord, Bisell and Liddell LLP in Houston. He worked there from July 2005 to July 2011, specializing in real estate, economic development, housing, and governmental affairs. Among his clients was T-Mobile.
As a board member of the North Houston Association, Rackleff led a fight against digital billboard advertising, stating, "The powerful interests lobbying to legitimize electronic billboards want you to change course and drive headlong into their alternative world. This is the same world where drinking makes you cool, smoking makes you macho and credit cards are the key to prosperity and priceless memories of quality time with your children."
Rackleff returned to public service in July 2011, joining the City of Houston Department of Housing and Community Development (HCDD), first as deputy director/general counsel, and, beginning in June 2012, as director. Rackleff was responsible for community development projects, affordable housing, and neighborhood revitalization. During his term as director, HCDD produced 7,800 multifamily housing units and helped 1,700 single-family homeowners with rebuilding hurricane-damaged homes. He also worked on the redevelopment of the historic downtown building now housing the J.W. Marriott Hotel and negotiated Houston's first public/private partnership to address food deserts in the city.
After five years, Rackleff returned to Locke Lord as a partner in July 2016.
Rackleff was a member of the board of the Houston Housing Finance Corporation, and of the Coalition for the Homeless-Houston. He is married to Christa (Fjeldsted) Rackleff, with whom he has four children: Karen, Eve, Stephen, and Ann.
In April 2013, Rackleff joined the two-day, 180-mile bike ride from Houston to Austin to raise money for the Multiple Sclerosis Society. But because, as a devote Mormon, he chose not to ride on a Sunday, he did the entire distance in one day, pedaling for 9 hours and 25 minutes.
-Matt Bewig
To Learn More:
Official Biography (Locke Lord)
Lesson from the C-Suite, Featuring Neal Rackleff (by Mahogany Johnson, Learning and Development Center)
Pedaling for Principles: Houston Cyclists Choose to not Ride on Sunday (by Ramona Siddoway,
Deseret News)