Director, National Renewable Energy Laboratory: Who Is Martin Keller?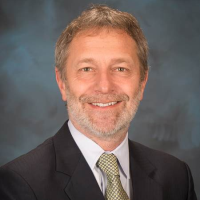 Martin Keller
Microbiologist Martin Keller, whose background is in working to make non-petroleum fuels, was appointed in November 2015 to lead the National Renewable Energy Laboratory (NREL) in Golden, Colorado.
Keller is a native of Germany and earned a bachelor's and doctoral degrees at the University of Regensburg. After graduating in 1993, Keller stayed on at Regensburg for a year as a researcher.
Keller came to the United States in 1994 as a consultant for Diversa, a San Diego-based biotechnology start-up. Two years later, he joined the company full time and became director of screening and technology development. Diversa worked to turn organisms into enzymes that were used in chemicals. Keller even took organisms from boiling-hot thermal pools at Yellowstone National Park to be used in different compounds.
In 2006, Keller left Diversa for the Oak Ridge National Laboratory in Tennessee. He started as founding director of the BioEnergy Science Center and in 2010 was named associate laboratory director for energy and environmental science. Keller's work centered on developing biological replacements for petroleum-based fuels. He remained at Oak Ridge until taking over at NREL.
Keller and his wife, Sibylle, have three children.
-Steve Straehley
To Learn More: