Reports of Sexual Abuse by Nation's Doctors Prompt Patient Protection Efforts
Friday, December 23, 2016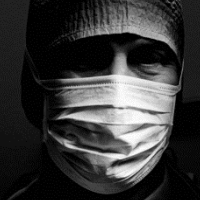 (photo: Heidi Orcino Photography via Getty Images)
By Ariel Hart, New York Times
ATLANTA -- The Atlanta Journal-Constitution's investigation of doctors and sex abuse is spurring efforts to improve patient safety.
Regulators or lawmakers in at least four states are using the news organization's findings to explore how their laws or rules can be improved. Some have already increased consumers' access to information about individual doctors.
"It is time that this became a hot button," said Dr. John Hall, executive director of Mississippi's medical board.
The AJC investigation found that a culture of secrecy and deference to physicians allows many doctors to keep practicing after they've been disciplined for sexual abuse of patients. In the thousands of cases that reporters examined, more than half the doctors disciplined for sexual misconduct with patients since 1999 were still licensed to practice this summer.
The frequency of sexual misconduct against patients is impossible to determine, however. Many victims never file reports, and even if they do, regulators may resolve accusations in secret.
"There's a real problem there," said Art Caplan, a medical ethicist at New York University's Langone Medical Center. Since the series' publication, Caplan said, he has heard from colleagues and patients who recounted incidents of sexual harassment or troubling touching by doctors. "This reminds me of issues that came up in the military and in the priesthood, where you had a lot of denial -- followed by we can handle it ourselves, followed by we need to take this seriously and go after people who do this."
The newspaper's findings also troubled officials in Mississippi, Georgia and West Virginia enough to begin looking at reforms.
Some of the legal gaps were startling, an influential Georgia legislator said.
"I expect to see legislation coming out of those articles, because some of the things about the licensing of physicians and what the medical boards are doing needs to be investigated to see if we can strengthen some of those laws," said state Sen. Renee Unterman, a Republican of Buford and chairwoman of the Health and Human Services Committee. The General Assembly's session begins in January. "Some of the things brought up I had no idea weren't being taken care of, not only in the state but in the nation."
The YWCA, which has lobbied to help pass laws protecting Georgia victims of sexual violence, is ready to assist.
"To think that any person would hide behind a trusted profession to commit sexual assault is sickening, and there should be real consequences," the group's Atlanta-area CEO, Sharmen Gowens, said in a statement.
Gowens added that patients should be able to easily obtain information when a doctor has a history of sexual assault against patients. States rarely provide criminal histories on physicians' online profiles, and the AJC found almost no instances of a board requiring a doctor disciplined for sexual misconduct to inform his patients.
'We want the consumers ... to feel safe'
The Georgia Composite Medical Board, which licenses and disciplines the state's doctors, has assigned a subcommittee to review the AJC's findings. That review could result in suggested legislation, said Dr. John Antalis, the board's chairman, but likely not until well into the 2017 session. "We're open to all options," he said, though he remains committed to rehabilitation of problem physicians.
In Oklahoma, a legislator plans to revisit a long-dead bill that would criminalize sexual contact between a psychiatrist and an adult patient, after an AJC story on an egregious Oklahoma case was publicized by a sister television station in Tulsa, Fox23.
In West Virginia, a legislative leader met with that state's two medical boards and used the AJC's coverage to identify gaps in current West Virginia law.
West Virginia ranked 21st among states examined by the AJC; gaps included no legal requirement for the board to notify law enforcement when it comes across possible criminal sexual misconduct, and online doctor profiles that don't list hospital sanctions, criminal charges and orders from other states.
West Virginia Republican Gary Howell, who chairs the legislative committee that oversees the state's boards, said the group reviewed West Virginia's standing in the AJC's comparison of states' patient-protection laws, looking for ways to improve West Virginia's statutes in each category with a low score.
Howell plans to introduce legislation to make it illegal for a doctor to engage in sexual contact with a patient by means of therapeutic deception -- that is, cases in which a doctor represents that the contact is part of treatment. Howell has successfully pushed for similar legislation that applied to therapists, but that did not include all doctors.
"We want the consumers in West Virginia to feel safe when they go to the doctor and be able to look something up and know that everything is as transparent as possible," Howell said.
The West Virginia boards already adopted a change that didn't require legislation, Howell said: They simplified searches for doctors' licensing histories online, by linking the two different board website searches to each other. Now patients don't have to know first which board regulates a particular doctor.
Other medical boards around the country also improved public transparency of disciplinary records after inquiries from the AJC.
Mississippi and Alaska, which had not been publishing disciplinary documents on their websites, now have begun posting the documents online.
Those documents contain information that often doesn't appear in a physician's online profile, such as problems the doctor has had in other states or clear descriptions of the allegations against him.
For example, patients can now learn from documents posted on the Mississippi website that one psychiatrist who received a license there, and got all restrictions lifted in 2003, had lost licenses in two other states years before, following accusations of sexual exploitation of a patient during therapy sessions and sexual battery and harassment of support staff.
Hall, the Mississippi board's executive director, said officials were first alerted to concerns about Mississippi's website transparency by a ranking of medical board websites by Consumer Reports last spring. The AJC articles, he said, "refocused" the board.
Alaska also began posting board orders over the summer. The Alaska board's executive administrator, Debora Stovern, said the posting had been long planned.
Change won't be easy.
Passing tough-on-doctors legislation in Georgia, West Virginia and other states won't be easy. The medical profession takes pride in self-regulation, and doctors make up one of the most influential lobbying groups in many states.
When the Mississippi Board of Medical Licensure decided to review the AJC's findings this month, some members pushed back.
Dr. Randy Easterling said the issue was very complicated and it "feels like we are kinda being put in a hurry-up situation."
"I think that The Atlanta Journal Constitution's article shouldn't be taken as gospel," Easterling said. Without providing specific points, he claimed that an advocacy group for medical boards had criticized the AJC's work; and he added that the American Medical Association, the nation's advocacy group for doctors, "I am sure is looking at it."
The board will continue the review, however. The board's chairman, Dr. Charles Miles, said doctors should try to guide lawmakers to the best conclusion.
The AJC ranked Mississippi's patient-safety laws as the nation's weakest.
Erik Hearon, an accountant and retired major general who serves as a non-voting member of Mississippi's board, thinks he and the two other consumer members should have a vote. Nationwide, not all medical boards include consumer members or female members, although most officials now recognize such members as beneficial to making objective disciplinary decisions about conduct by doctors. Mississippi and Louisiana are the only states where all voting members of the medical board are doctors.
"The board is not responsible for protecting doctors," he said. "We're responsible for protecting the population of Mississippi. I think those folks deserve full representation."
He said he respects the doctors on the board. "I have seen nothing but great care for the people of Mississippi during these deliberations," Hearon said. But the doctors are connected with physicians and medical institutions across the state, he said, and "sometimes you've got to realize that not everything that's relevant is being said."
Lisa McGiffert, a co-author of the Consumer Reports ranking of board websites, said the lack of consensus on boards and among legislators doesn't surprise her.
"I think they are under a lot of pressure from organized medicine," she said. "They look at who has power and it isn't the patients."
Staff writers Carrie Teegardin, Johnny Edwards, James Salzer and data specialist Jeff Ernsthausen contributed to this article.
To Learn More:
Doctors and Sex Abuse (by Carrie Teegardin, Danny Robbins, Jeff Ernsthausen and Ariel Hart, Atlanta Journal-Constitution)
State Says Doctors Don't Have to Tell Patients They Are on Probation (by Ken Broder, AllGov California)