U.S. Ambassador to Serbia: Who Is Kyle Scott?
Saturday, October 10, 2015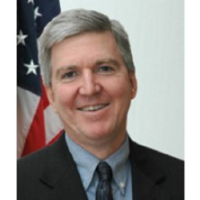 Kyle Scott
Kyle R. Scott was nominated on Sept. 15, 2015, to be the next U.S. ambassador to Serbia. If he's confirmed by the Senate, it will be the first such assignment for the expert on Eastern Europe and Russia.
Scott attended Arizona State University, where in 1979 he earned a BA in German language and literature while also minoring in Russian. He then went on to the Thunderbird School of Global Management, studying international business and finance.
Scott's early State Department postings included Croatia, Israel, and Switzerland. He stepped away from the diplomatic world for a bit in 1994 as a national security fellow at the Hoover Institution at Stanford University. When he returned to active duty with the Foreign Service in 1996, it was as a political counselor at the embassy in Moscow. In 1999, Scott was moved to a similar role at the embassy in Budapest, Hungary.
His next post, in 2003, was in Brussels, Belgium, as a political minister/counselor at the U.S. mission to the European Union. Scott continued working with multinational organizations when he was named in 2005 as deputy chief of mission at the Organization for Security in Cooperation in Europe, based in Vienna, Austria.
Scott returned to Washington in 2009 as director of the Office of Russian Affairs. Under his watch, the United States and Russia cooperated on Iranian issues and began to negotiate the New Strategic Arms Reduction Treaty (New START) agreement to reduce nuclear weapon stockpiles, launchers and heavy bombers.
For Scott's next assignment (2011 to 2014), he was posted in Milan, Italy, as the consul general there. In 2014, he was made the Department of State's senior fellow at the German Marshall Fund.
Scott is married and has two sons. He speaks Russian, German, Italian, Croatian, Hungarian and French.
-Steve Straehley
To Learn More: