Obama-Appointed Judge Gives Potentially Breakthrough Ruling Giving Drug Companies the Right to Market Drugs for Uses not Approved by FDA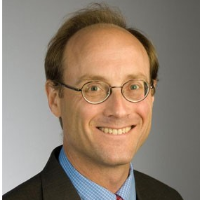 Judge Paul Engelmayer
A federal court has given a drug company preliminary approval to market a drug for a condition not approved by the Food and Drug Administration (FDA).
Amarin Pharma's drug Vascepa is approved for use in treating extremely high levels—over 500 milligrams per deciliter—of fats known as triglycerides, in the blood. Amarin also wanted to promote the drug for use in patients with "persistently high levels," from 200 to 499, of triglycerides. The FDA denied approval for that use earlier this year, concerned that Vascepa wouldn't help such patients avoid heart disease or heart attacks. Amarin then went to court, claiming its First Amendment rights allowed it to give information to physicians.
Physicians have long prescribed drugs for "off-label" uses, but drug companies have been forbidden to market their products for those purposes.
U.S. District Judge Paul Engelmayer, appointed in 2011 by President Barack Obama, gave Amarin preliminary relief, ruling the company could "engage in truthful and non-misleading speech promoting the off-label use."
"This is huge," Jacob Sherkow, an associate professor at New York Law School, told The Washington Post. "There have been other instances a court has held that off-label marketing is protected by the First Amendment, but . . . this is the first time, I think, that any federal court — that any court — has held in such a clear, full-throated way that off-label marketing is protected by the First Amendment, period, full stop."
The case hinged on a 2012 New York City federal appeals court decision that found a pharmaceutical sales rep had not violated FDA rules in promoting off-label use for a narcolepsy drug, Xyrem, because his speech, as long as it was truthful, was protected by the First Amendment. In the Amarin case, the FDA claimed that the Xyrem decision was limited to that case and could not be applied to Amarin, but Engelmayer disagreed.
The difference between "truthful" speech and a complete statement of the facts concerns some, however. "I find the decision very troubling. It's a big push off on to a very slippery slope, a very steep slippery slope toward removing the government's authority to limit the claims that drug companies can make about the effectiveness of their products," Harvard Medical School professor Jerry Avorn told the Post. "There's an enormous amount, enormous numbers of statements that drug companies could make about their products that are not overtly fraudulent, but are not the same as a comprehensive review of all the good and bad evidence, that the FDA undertakes when it reviews a drug."
For now, the scope of the ruling is limited, applying only to the district in which it was issued. And the FDA might also appeal.
-Steve Straehley
To Learn More:
Court Forbids FDA from Blocking Truthful Promotion of Drug (by Andrew Pollack, New York Times)
FDA Barred From Restricting Company's Promotion of Fish-Oil Drug (by Carolyn Johnson, Washington Post)
Amarin Wins Off-Label Ruling against FDA (by Thomas M. Burton, Wall Street Journal)