Federal Court Stops Utah from Prosecuting Crimes on Ute Reservation in Case Filed in 1975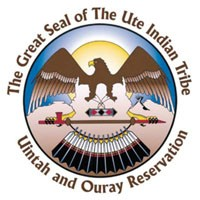 Utah prosecutors who for years wouldn't take no for an answer have been slapped down again by a federal appeals court that ruled the state can't prosecute Native Americans for crimes on tribal lands.
The battle between the Ute Indian Tribe and Utah state and county prosecutors goes back to a 1975 case. It was ruled then that only tribal courts and the federal government may prosecute tribal members for crimes committed on reservations. State and county prosecutors have tried on several occasions in the intervening years to usurp that authority and have been turned away each time.
The 10th Circuit Court of Appeals ruled (pdf) Tuesday that, again, county prosecutors had overreached in attempting to prosecute a tribal member for a traffic offense committed on tribal land.
"Sooner or later every case must come to an end," Judge Neil Gorsuch wrote in the opinion. "After all, that's why people bring their disputes to court in the first place: because the legal system promises to resolve their differences without resort to violence and supply 'peace and repose.' . . . For a legal system to meet this promise, of course, both sides must accept — or, if need be, they must be made to respect — the judgments it generates. Most people know and readily assent to all this. So it's pretty surprising when a state and several of its counties need a reminder."
The Utes had sued the state and Wasatch County over the traffic stop prosecution, then Uintah and Duchesne counties sued the tribe to assert their jurisdiction. The 10th Circuit decision found for the Utes in all instances.
Prosecutors say they're only trying to ensure that laws are enforced, but tribal officials say they're willing to work with other jurisdictions "on a government-to-government basis, and only in an environment of mutual respect by all parties," Shaun Chapoose, chairman of the Ute Indian Tribe, told KSL.
-Steve Straehley
To Learn More:
Appellate Court Judges Blast Utah, 3 Counties in Tribal Jurisdiction Case (by Geoff Liesik, KSL)
Appeals Court Halts State Prosecutions of Utes for Crimes on Tribal Land (by Jessica Miller, Salt Lake Tribune)
Ute Indian Tribe vs. State of Utah, et al. (U.S. Court of Appeals Tenth Circuit) (pdf)