HUD Official Worked for Government and Housing Industry at the Same Time…Beyond the Revolving Door
Thursday, January 29, 2015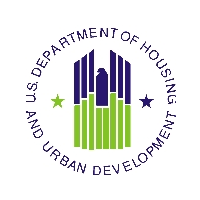 Potential conflicts of interest surface all the time in Washington. But rarely is there one in which there is explicit conflict of interest that's sanctioned under federal law.
Until June, Debra Gross worked for the Department of Housing and Urban Development's (HUD) Office of Public and Indian Housing as deputy assistant secretary. At the same time, she was a deputy director for the Council of Large Public Housing Authorities, an advocacy group that had interests in HUD decision making.
Not surprisingly, Gross fought for weaker government regulations while at HUD. She also employed people from the public housing industry, including one who'd worked for her at the council. Gross was also asked by council employees about inside information from HUD.
HUD's inspector general (IG) looked into the Gross case and found it created a conflict of interest that was not in the public interest. "HUD cannot know whether the policy decisions enacted during the deputy director's tenure were inappropriately influenced or in the best interest of HUD and all of its stakeholders," the IG said in a new report.
How Gross was even hired by former HUD Assistant Secretary for Public and Indian Housing Sandra Henriquez might raise questions, but federal law permits agencies to share employees with outside organizations. The key word here is "share" … the arrangement is only permitted if the outside group pays for some of the person's salary.
That didn't happen with Gross who was paid entirely by HUD—which also paid her $40,000 above the established salary for the post. The agency also covered "the cost of her bonuses from the council," according to The Washington Post.
-Noel Brinkerhoff
To Learn More:
Former Lobbyist Ran HUD Policy Office and Championed Looser Regs While Still Working for Industry Group (by Josh Hicks, Washington Post)
Intergovernmental Personnel Act Appointment Created an Inherent Conflict of Interest in the Office of Public and Indian Housing (Department of Housing and Urban Development, Inspector General) (pdf)