Director of the National Institute of Justice: Who Is Nancy Rodriguez?
Saturday, November 22, 2014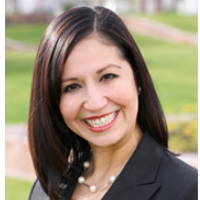 The appointment of Nancy Rodriguez to be director of the National Institute of Justice was announced by President Barack Obama on October 16, 2014. Rodriguez, a professor of criminology, will take charge of the agency responsible for research into law enforcement and corrections, forensics, and judicial processes, criminology and criminal justice.
Rodriguez is from El Paso, Texas, and attended Sam Houston State University, earning a B.A. in criminal justice in 1992. She then went to Washington State University for her Ph.D. in political science, which she received in 1998.
Since then, Rodriguez has been at Arizona State University (ASU). She first was an assistant professor in ASU's School of Criminology and Criminal Justice and in 2004 was made associate professor in that school. In 2012, she was named ASU's associate dean for student engagement in the College of Public Programs.
Her research has included program evaluations of drug courts, restorative justice programs, and three strikes laws. She has also done studies on the role of race, ethnicity and gender in juvenile court processes. Rodriguez recently completed a study of prosecution and sentencing practices of imprisoned drug offenders before and after Arizona's mandatory drug treatment law was enacted.
Rodriguez is the co-author of "Just Cause or Just Because? Prosecution and Plea-bargaining Result in Prison Sentences of Low-level Drug Charges in California and Arizona" (2005) and co-editor of Images of Color, Images of Crime: Readings (2006). Her work has also appeared in Crime & Delinquency, Justice Quarterly, and Criminology Public Policy.
Rodriguez is married to David Schaefer, a sociology professor at ASU. They have a son, Ethan.
-Steve Straehley
To Learn More: