Is Sherri Ybarra the Weirdest Candidate who Might Actually Get Elected?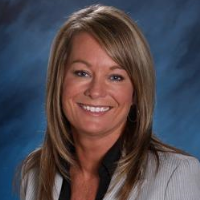 Sherri Ybarra
Sherri Ybarra isn't clear on how long she's been married, figured she'd be able to get a Ph.D. in education in one semester and hasn't voted in a general election since moving to Idaho 18 years ago. But she has a good chance of being elected the state's superintendent of schools.
Ybarra has also plagiarized material from the website of her competitor and has claimed endorsements from elected officials who are not supporting her, according to Betsy Z. Russell of The Spokesman-Review in Spokane, Washington.
Ybarra says she's running for superintendent to atone for her lack of a voting record. "That's a civic duty," she said of voting during a televised debate, "and if elected, this will be a civic duty that I will repay Idaho through for my lack of having a consistent voting history. And I would be honored to do that."
Ybarra's challenger, Jana Jones, served as deputy superintendent for two years during the mid-2000s and worked in other positions in the superintendent's office before that. Since then, she has worked with educational consulting firms. Ybarra was a teacher, principal and the curriculum and federal programs director for Mountain Home School District, which serves about 4,000 students. Jones, though, has the handicap of running as a Democrat in a deep-red state, while Ybarra carries the Republican banner.
One of Ybarra's biggest missteps has been her claim that she would earn a doctoral degree by August. She did not, earning instead an educational "specialist" degree. "She changed her mind," Ybarra campaign spokesman Melinda Nothern said. However, Ybarra's website claims she has an "EdDs in educational leadership." An Ed.D. is a doctorate in education; a specialist degree is referred to as an Ed.S.
Ybarra also claimed support from the state legislature's joint finance committee. "[S]upport of the majority of JFAC, the Joint Finance-Appropriations Committee that deals with finances, that is behind me every step of the way," she said in a debate. However, her website lists endorsements from only two of the 20 members of that committee.
Her website also says she moved to Idaho "with the military," omitting the fact that it was her former husband who had served in the Air Force, not her current one. When asked how her claim that she has lived in Idaho with her family for "nearly 20 years" jibed with her 16-year marriage to her current husband, Ybarra was vague on her earlier marriage. "My brain doesn't operate in the past" she told the Idaho Statesman.
Good thing she's not running for history professor.
-Steve Straehley
To Learn More:
Idaho Schools Chief Hopeful Earned Specialist Degree, Not Doctorate (by Betsy Z. Russell, Spokesman-Review)
Ybarra Fails To Back Up JFAC Endorsement Claims (by Clark Corbin, Idaho Ed News)
Idaho Superintendent Candidate Ybarra Straightens Out Her Marital History (by Bill Roberts, Idaho Statesman)