U.S. Government Failed to Perform Mandatory Inspections of Thousands of High-Risk Wells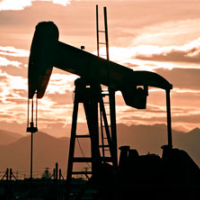 (photo: Ed Andrieski, AP)
Thousands of oil and gas wells on federal land have gone without inspection at a time when drilling has expanded in many parts of the country because of hydraulic fracturing, or fracking.
The Bureau of Land Management (BLM) was faulted by Congress' investigative arm, the Government Accountability Office (GAO), for improperly managing oil and natural gas development on federal lands as well as on tribal reservations. BLM's failings have meant thousands of high-risk wells are not being inspected, putting the environment in peril, according to the GAO report (pdf).
The agency was accused of relying on "outdated rules and guidance" and having "limited coordination with state regulatory agencies, incomplete data on the location of resources and industry activities, and delayed reviews of communitization [land pooling] agreements" while overseeing oil and gas operations by private companies on public and Indian lands.
Between 2009 and 2012, more than 3,700 wells deemed as high risk for water contamination and other environmental damage were drilled, but BLM managed to inspect only 1,600 of them.
In their defense, agency officials told the GAO that they had "limited staff to complete drilling inspections," making it difficult for them to keep up with the rising number of new wells.
In addition, BLM failed to coordinate its inspection work with state agencies in New Mexico, North Dakota, Oklahoma and Utah that also check wells, the audit found.
"As a result, it has conducted duplicative inspections of some wells and left other wells uninspected, as well as missing opportunities to deploy its inspection resources more effectively," the GAO reported.
-Noel Brinkerhoff
To Learn More:
BLM Hasn't Inspected High-Risk NatGas and Oil Wells, Says GAO (by David Bradley, Natural Gas Intelligence)
Fed Govt Failed to Inspect Higher Risk Oil Wells (Associated Press)
Oil and Gas: Updated Guidance, Increased Coordination, and Comprehensive Data Could Improve BLM's Management and Oversight (U.S. Government Accountability Office) (pdf)
EPA Finally Asks Fracking Companies to Self-Report Which Toxins Are Dumped in the Ocean (by Ken Broder, AllGov California)
Lawmakers OK Fracking Legislation with Giant Loopholes (by Ken Broder, AllGov California)
Federal Judge Blocks U.S. Drilling Leases that Ignored Dangers of Fracking (by Ken Broder, AllGov California)
Obama Says Frackers Must Reveal Chemicals Used on Public Lands…but only after Drilling is Finished (by Matt Bewig, AllGov)