Law School Enrollment Drops to 38-Year Low; Employment Down to 1994 Level
Sunday, December 22, 2013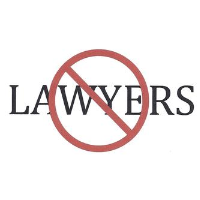 With fewer opportunities available in the legal sector, law schools throughout the United States are experiencing drops in enrollment, with this year's total down to the lowest level since 1975.
Enrollment at law schools for 2013-2014 was 39,675 students, according to the American Bar Association. The last time there were fewer students studying law was 1975-1976, when enrollment was 39,038.
The current enrollment total was 11% lower than last year's mark of 44,481, and a 24% drop from just three years ago.
ABA officials say the weak job market for lawyers has discouraged many students from pursuing the legal profession.
Employment for 2012 graduates dropped to 84.7% from 85.6% in the previous year, marking the fifth straight yearly decline, according to the National Association for Law Placement The current employment rate is the lowest since 1994.
Also, fewer than 60% of law graduates got full-time jobs that required bar passage.
-Noel Brinkerhoff
To Learn More:
ABA Section of Legal Education Reports 2013 Law School Enrollment Data (American Bar Association)
First-Year Law School Enrollment Drops to 36-Year Low (by Michael McDonald, Bloomberg News)
Section of Legal Education and Admissions to the Bar (American Bar Association) (pdf)