Most People in U.S. Jails have not yet been Tried
Friday, November 16, 2012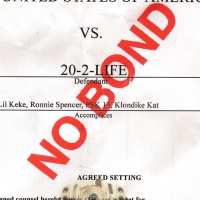 U.S. jails over the past two decades have become largely occupied by individuals awaiting trial, with only a minority of inmates serving out convictions.
Before the mid-1990s, jail populations historically were evenly split between pretrial and sentenced prisoners. Since 1996, however, pretrial inmates have grown in numbers and at a faster rate than sentenced inmates, even though crime rates have been falling.
Today, 61% of inmates have not been convicted, while 39% are serving sentences.
This development has some criminal justice advocates concerned, because "pretrial detention increases post-conviction incarceration," according to a new study from the Pretrial Justice Institute. Arrestees who are able to post bond are less likely to be convicted than those who cannot.
The report says that "studies show that defendants detained in jail while awaiting trial plead guilty more often, are convicted more often, are sentenced to prison more often, and receive harsher prison sentences than those who are released during the pretrial period."
-Noel Brinkerhoff
To Learn More:
Dispelling The Myths: What Policy Makers Need To Know About Pretrial Research (Kristin Bechtel, John Clark, Michael R. Jones, and David J. Levin, Pretrial Justice Institute) (pdf)
Jail Inmates at Midyear 2011 - Statistical Tables (Bureau of Justice Statistics) [table 7] (pdf)