Florida almost Executes a Paranoid Schizophrenic Whose Belief he is the Immortal Prince of God is "Relatively Normal"
Wednesday, October 24, 2012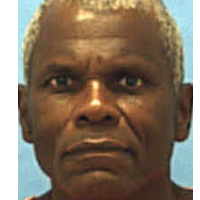 John Errol Ferguson
On Tuesday, the state of Florida came within minutes of executing a paranoid schizophrenic man who claimed to be the "Prince of God" and thus immune to death.
John Errol Ferguson, 64, was diagnosed as a paranoid schizophrenic while still a teenager and had been in and out of mental hospitals beginning in the late 1960s. He was convicted of murdering eight people in 1977 and 1978.
His attorneys insist that Ferguson is not competent because he believes he is the Prince of God and that he will ascend to the right hand of God and his body will return to Earth after his execution so that he can save the United States from a communist plot. Bradford County Eighth Judicial Circuit Judge David Glant agreed that Ferguson's delusions were "genuine." But Glant also decided the delusions were not "significantly different than beliefs other Christians may hold," and ordered Ferguson's execution to proceed because Florida's standard of sanity only requires that the prisoner be aware that he will be executed.
The state Supreme Court agreed with the decision, which allowed Governor Rick Scott to set the execution date for October 23.
On Monday, U.S. District Judge Daniel Hurley granted an emergency stay of execution, but just hours later, the United States Court of Appeals for the Eleventh Circuit lifted the stay. On Tuesday, after Ferguson had already eaten his final meal, appeals to the U.S. Supreme Court were also denied. But then the Eleventh Circuit decided to review Ferguson's competence after all.
If Ferguson, who has been on Florida's death row for 34 years, is executed, it will be by lethal injection
-David Wallechinsky
To Learn More:
Mass Murderer Loses 11th Hour Stay of Execution (by Barbara Leonard, Courthouse News Service)
Fla. Set to Execute Mass Killer after Stay Denied (by Curt Anderson and Tamara Lush, Associated Press)
Florida Okays Execution of Schizophrenic Man in Direct Violation of Supreme Court Ruling (by Rania Khalek, Truthout)
State of Florida v. John Errol Ferguson (Eighth Judicial Circuit, Bradford County, Florida) (pdf)
Diagnoses of John Ferguson's Mental Illness Since 1965 (Simple Justice) (pdf)
John Errol Ferguson v. State of Florida (Florida Supreme Court) (pdf)