Corn Cartel Battles other Farmers over Dow Herbicide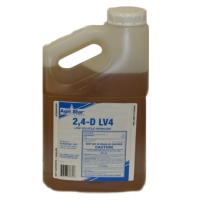 Corn farmers are battling other farmers, as well as environmentalists, over a new strain of genetically modified corn that's resistant to a powerful herbicide suspected of causing cancer.
At the center of the controversy is 2,4-D, a chemical used to kill weeds. Corn farmers want to use a new kind of genetically created corn, created by Dow Chemical, which the
U.S. Department of Agriculture
is on the verge of approving, that can withstand 2,4-D spraying.
But fruit and vegetable farmers, canners and environmental groups oppose the new corn's approval, arguing that its use will encourage over-spraying of the 2,4-D herbicide, threaten other nearby crops and endanger human health.
The chemical may cause non-Hodgkin's lymphoma, hormone disruption and other health problems, according to opponents.
-Noel Brinkerhoff
To Learn More:
Dramatic Increase in Weed-Killer Use in U.S. (by Noel Brinkerhoff, AllGov)