Chevron Pays $350 Fine after Oil Worker Boiled to Death
Wednesday, April 18, 2012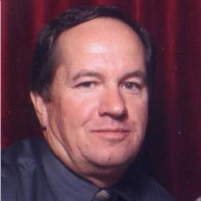 Dave Taylor
Labor leaders are outraged over a California worker-safety agency's decision to fine Chevron only $350 for an accident that resulted in an employee being sucked underground and boiled to death.
Construction supervisor Robert David "Dave" Taylor was walking through a Kern County oil field last June when he fell through a patch of ground softened by Chevron's injection of steam into the earth for oil-extraction purposes. Taylor died as a result of being "immersed in a caldron of oil fluids," according to The Los Angeles Times.
The California Division of Occupational Safety and Health (
Cal/OSHA
) conducted an investigation and concluded that Chevron did not violate any laws. Cal/OSHA then reopened the case after the state's oil and gas agency encouraged another review because of concerns that the oil field represented a safety hazard to the public.
After conducting its second review of the incident, Cal/OSHA ordered the oil company to pay $350 for failing to properly warn its workers about the dangers of sinkholes opening up as a result of steam injection.
Ed Crane, secretary-treasurer of
United Steelworkers Local 12-6
, the union that represents oil field workers, said the state "let Chevron off the hook way too easy."
"A guy died, for God's sake. If people aren't being trained properly, how does $350 handle that? Chevron is not going to pay attention to that," Crane added.
Peter Melton, a spokesman for Cal/OSHA, defended the decision, saying that Taylor and two co-workers who were with him when he was sucked in were aware that they were entering a potentially dangerous area.
-Noel Brinkerhoff
To Learn More:
Eyewitness News Gets Exclusive Look at Deadly Sinkhole (by Carol Ferguson, (Bakersfield Eyewitness News and BakersfieldNow.com)