Drones Now Being Used by Police and Sheriffs in U.S.
Tuesday, December 13, 2011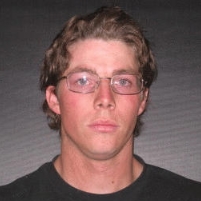 Thomas Brossart and his two brothers first to be arrested with help from a drone (photo: Lake Region Law Enforcement Center)
The obsession with using unmanned aircraft in warfare has now shifted to the home front, where the federal government and local law enforcement are now using drones to catch criminals.
The first known drone-aided arrest took place in eastern North Dakota on June 24. Nelson County sheriffs watching a password-protected government website called Big Pipe were able to track three suspects wanted for 11 felony charges and one misdemeanor…harboring a stray cow.
-Noel Brinkerhoff, David Wallechinsky
Coming to a Neighborhood Near You…Drones You Can't See (by Noel Brinkerhoff and David Wallechinsky, AllGov)