The Real Wall Street Bailout Totaled $29 Trillion
Sunday, December 11, 2011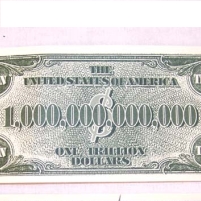 "When all individual transactions are summed across all facilities created to deal with the crisis, the Fed committed a total of $29.6 trillion dollars. This includes direct lending plus asset purchases," says Ray on his blog, Great Leap Forward.
Most of the total comes from two programs, Central Bank Liquidity Swaps ($10.1 trillion) and the Primary Dealer Credit Facility ($8.95 trillion). The Terms Securities Lending Facility and Term Options Program accounted for another $2 trillion and Agency Mortgage-Backed Security Purchases $1.85 trillion.
Central bank liquidity swaps provide short-term loans (one day to three months) to foreign banks. The Primary Dealer Credit Facility was created in March 2008 by the Federal Reserve Bank of New York to provide overnight loans to big firms, such as Goldman Sachs, Barclays, Deutsch Bank and JPMorgan, which buy U.S. Treasury bonds, bills and notes and sell them to the public. This mechanism ended on February 1, 2010. The Terms Securities Lending Facility, also created in March 2008, provided 28-day loans to the same big firms. The agency mortgage-backed security purchase program, covering roughly the same period, propped up security bundles that were backed by mortgages.
-David Wallechinsky, Noel Brinkerhoff