Head of Federal Aviation Administration Resigns after Drunk Driving Arrest
Wednesday, December 07, 2011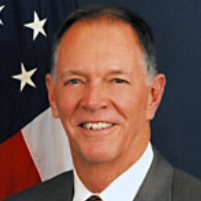 J. Randolph Babbitt
The top official at the Federal Aviation Administration (FAA) has resigned after being arrested last weekend for drunk driving outside of Washington, DC.
FAA Administrator
Jerome Randolph "Randy" Babbitt
was pulled over by police in Fairfax City, Virginia, after he was spotted driving on the wrong side of the road about nine miles from his home. He was charged with driving under the influence, then released.
At his own request, Babbitt was first put on administrative leave from his job. His superiors at the
U.S. Department of Transportation
debated what to do with him before he quit on Tuesday.
He had headed the FAA, which has undergone intense scrutiny of late, since 2009. Thousands of FAA inspectors were furloughed during the summer amid a congressional stalemate over House Republicans' attempt to reverse a National Mediation Board decision making it easier for rail and aviation workers to unionize. And last spring, the agency was criticized when it became known that nine air traffic controllers had fallen asleep on the job or were unresponsive to calls.
Deputy FAA Administrator Michael Huerta is now in charge of the agency for the time being.
–Noel Brinkerhoff
FAA's Randy Babbitt Resigns After Drunk Driving Arrest (by Ed O'Keefe, Washington Post)
J. Randolph "Randy" Babbitt (by Noel Brinkerhoff, AllGov)