FBI Zeros in on Corrupt Judges and Legislators in Georgia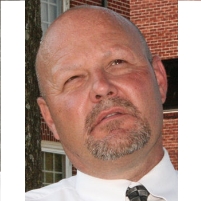 Judge Anthony Peters
State lawmakers and judges in Georgia have been put on notice by the
FBI
, whose local field office plans to start up a special investigative team targeting corruption by public officials.
Brian Lamkin, who heads Georgia's FBI office, has not mentioned any specific cases that the team will focus on. But he made it clear the mission is to go after those "who try to line their pockets."
About 40% of the staff in the Georgia bureau's white-collar crimes unit will be devoted to the investigation.
Local law enforcement welcomed the news, citing the FBI's success in rooting out deputy sheriffs caught smuggling drugs and cell phones into the Fulton County jail.
One judge, Johnnie L. Caldwell Jr. of Fayette County Superior Court, resigned in April 2010 after accusations surfaced that he had offered to rule in favor of a lawyer's client if the lawyer would have sex with him.
In May 2011, the Georgia Judicial Qualifications Commission charged another judge, Anthony Peters of Catoosa County, with bringing "disrepute upon himself and the entire judicial system" and recommended that he be removed from the bench. Among other transgressions, Peters was accused of insulting another judge on television, smoking marijuana, pointing a gun at his own head while in another judge's office and acting in such a belligerent manner that he was removed from the courthouse in handcuffs.
-David Wallechinsky, Noel Brinkerhoff