Homeland Security Dept. Slashes Investigations of Non-Islamic Terrorism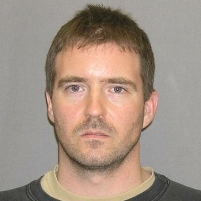 Kevin Harpham (AP Photo)
After issuing a report two years ago warning of a possible rise in rightwing extremism, the
Department of Homeland Security
(DHS) has minimized its efforts to thwart such a threat.
A few months after President Barack Obama took office in 2009, DHS issued an intelligence report that warned that the poor economy and the election of an African-American to the White House could provoke "violent radicalization." Conservatives blasted the report as a political attack on their ideologies, and ever since, homeland security officials have reprioritized the importance of stopping home-grown extremism.
The department has reduced the number of analysts studying non-Islamic domestic terrorism and delayed the release of nearly a dozen reports on extremist groups. Also, the analytical unit responsible for the controversial report has been "effectively eviscerated," according to The Washington Post.
Despite the de-emphasis, arrests of non-Islamic terrorists have continued. This year alone, there have been at least four high-profile cases:
·
A White Supremacist, Kevin Harpham, was arrested for planting a backpack bomb at the Martin Luther King Jr. Day parade in Seattle in January;
·
Five Alaska militia members were arrested in March for plotting to kidnap or kill state troopers and a judge;
·
In May, a Wisconsin man, Ralph Lang, was arrested for planning to kill Planned Parenthood workers;
·
On May 29, Larry Wayne Kelly, who claimed to be a follower of the "sovereign citizen movement," opened fire with an AK-47 at a Vietnamese-owned market in Pensacola, Florida, although his motivation was allegedly that he was angry because the store had run out of crawfish.
-Noel Brinkerhoff, David Wallechinsky