Obama Justice Dept. Tries to Block Unclassified Info from NSA Leaker Trial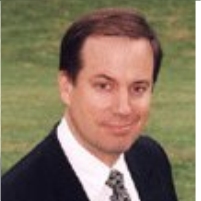 Thomas Drake
Defense attorneys for Thomas Drake, a former
National Security Agency
employee facing trial for allegedly disclosing government secrets, are outraged by the Obama administration's attempt to block unclassified information in federal court.
Drake is accused of leaking classified information to the Baltimore Sun about the Bush administration's warrantless wiretapping program in 2006-2007.
Prosecutors from the
U.S. Department of Justice
have asked the court to protect certain secrets, as well as unclassified information, from disclosure at trial. Drake's public defenders, James Wyda and Deborah L. Boardman, called the government's request unprecedented and outrageous, adding: "There is no authority for this unprecedented assertion in the context of a criminal trial."
Federal attorneys say their position is legal because the "NSA possesses a statutory privilege that protects against the disclosure of information relating to its activities," regardless of whether the information is classified or unclassified.
According to the defense, although the NSA has often used its disclosure exemption to deny Freedom of Information Act requests for unclassified information, this is the first time it has invoked the exemption in a criminal case.
-Noel Brinkerhoff