Defense Agency Awarded Contract to Director's Father's Company
Wednesday, March 02, 2011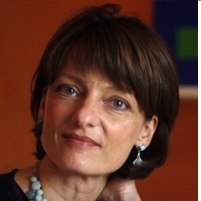 Regina Dugan
Here's a moral conundrum for you. Let's say that the director of a federal agency awarded a contract to a company she founded and which is now headed by her father and employs her sister. Is this an unacceptable conflict of interest or just another run-of-the-mill revolving door Washington deal?
That's because it was DARPA director Regina Dugan who co-founded RedXDefense in 2005, along with her father, Vince Dugan, and her uncle, John Dugan. Regina Dugan served as the company's president and CEO. When President Barack Obama tapped her to head DARPA, in accordance with federal ethics regulations, she agreed to disqualify herself from matters relating to RedXDefense. However, her father is currently the CEO of the company and her sister is the vice-president of marketing.
In an e-mail response to AllGov about the ethical anomaly of awarding a contract to the director's family's business, the media affairs office of DARPA insisted that "at no time did Dr. Dugan participate in any dealings between the Agency and RedXDefense related to this contract."
Even if Dugan did not participate in the dealings between the agency she leads and the company run by her father, it surely must have come as a pleasant surprise to learn that DARPA's contract management office had chosen the company she founded to do work for DARPA.
-David Wallechinsky