Supreme Court Bans Life in Prison for Juvenile Non-Murderers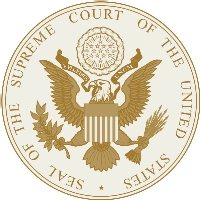 Continuing a recent trend of lessoning harsh sentences for juvenile offenders, the U.S. Supreme Court has ruled, in a 5-4 decision, that states cannot lock away for the rest of their lives young criminals who have not committed murder.
The ruling followed another key decision in 2005 when the Supreme Court said juvenile offenders cannot be executed.
Some observers in favor of easing punishments for juveniles were not entirely happy with the Graham ruling. Tracey Meares, deputy dean and Walton Hale Hamilton Professor of Law at Yale Law School, was dissatisfied that the decision "did not impose a limitation on the number of years that a juvenile might serve for a non-homicide offense."
The case arose after Terrance Graham, convicted of attempted robbery when he was 16, was convicted again while on probation, this time for a home invasion robbery he committed just before he turned 18. He was sentenced to life in prison. Florida eliminated parole for non-capital crimes in 1983. Graham appealed to the U.S. Supreme Court after Florida's high court refused to hear the case and a state appellate court upheld his life sentence.
In his dissent, Justice Clarence Thomas suggested that the Court should interpret the law "at the time of the Founding" when, theoretically, capital punishment could be imposed on a person as young as seven years old. Retiring Justice John Paul Stevens responded to Thomas by noting that, "While Justice Thomas would apparently not rule out a death sentence for a $50 theft by a 7-year-old, the Court wisely rejects his static approach to the law. Standards of decency have evolved….They will never stop doing so."
-Noel Brinkerhoff, David Wallechinsky