Did New York Police Bungle Terrorism Case by Ignoring FBI?
Wednesday, April 21, 2010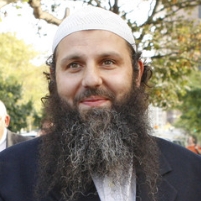 Imam Ahmad Wais Afzali
While FBI agents quietly tracked the movements of terrorists planning to bomb the New York City subway system last year, local police conversed with an Islamic religious leader who had ties with the plotters—and in the process inadvertently helped tip off the conspirators. NYPD's "meddling" in the FBI investigation by not sharing their actions with the FBI resulted in Imam Ahmad Wais Afzali warning the suspects about the investigation, which forced the bureau to make arrests before they were finished gathering evidence about what might have been the biggest domestic plot since September 11, 2001.
Afzali, a refugee from communism in Afghanistan, grew up in Queens. He had been cooperating with the New York police, but was arrested after tipping off the conspirators, whom he called "idiots" for attempting to attack the subway. Convicted of lying to federal officials about his conversations with the plot's leader, Afzali was ordered last week to leave the country within 90 days or face deportation.
-Noel Brinkerhoff