Majority of U.S. Export-Import Bank Subsidies Went To One Company: Boeing
Wednesday, November 18, 2009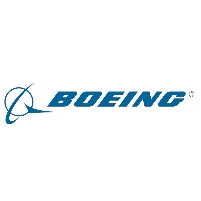 If things continue as they have in recent years, the federal government might as well slap the words "of Boeing" at the end of the U.S. Export-Import Bank's name. The American aircraft manufacturer has been far and away the largest beneficiary of the bank's long-term loan guarantees (the agency's most important financing) when compared to other U.S. companies seeking help to sell their products and services overseas.
According to the Pew Charitable Trusts'
Subsidy Scope
program, Boeing received in the past two years $10 billion in long-term loan guarantees, representing 65% of all such help provided by the export-import bank. This subsidizing has helped the company sell airplanes to
Brazil
,
Canada
,
Ireland
and the United Arab Emirates.
The next biggest beneficiary of the bank's long-term loans in fiscal years 2007 and 2008 was construction giant Bechtel, but it only received 6% of the pie. Bechtel was followed by Applied Materials Inc., a producer of equipment for the semiconductor and solar industries, and Chevron Phillips Chemical Company, both of which received only 4%.
-Noel Brinkerhoff