Ambassador to Romania: Who is Mark Gitenstein?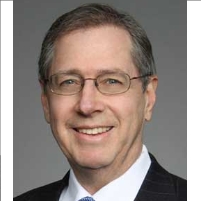 Gitenstein's great grandparents immigrated to America in the 1890s. Gitenstein himself received his Bachelor of Arts from Duke University and a J.D. from Georgetown University.
According to Public Citizen, Gitenstein and a dozen other Mayer Brown employees were paid $1.1 million in 2002 to lobby for the U.S. Chamber of Commerce on issues including tort reform, class actions, preemption and federalism, and campaign finance reform.
Following the November 2008 election, Gitenstein served as a key adviser to Biden during the transition.
Gitenstein reportedly has given almost $130,000 in campaign contributions since 1989, virtually all of it to Democrats.
-Noel Brinkerhoff